SQL SERVER Installation – An error occurred during the installation of assembly

Error While Installing SQL SERVER 2008 R2 SP2 Express Edition –
An error occurred during the installation of assembly
- 'Microsoft.VC80, MFC, Version = '8.0.50727.4027'____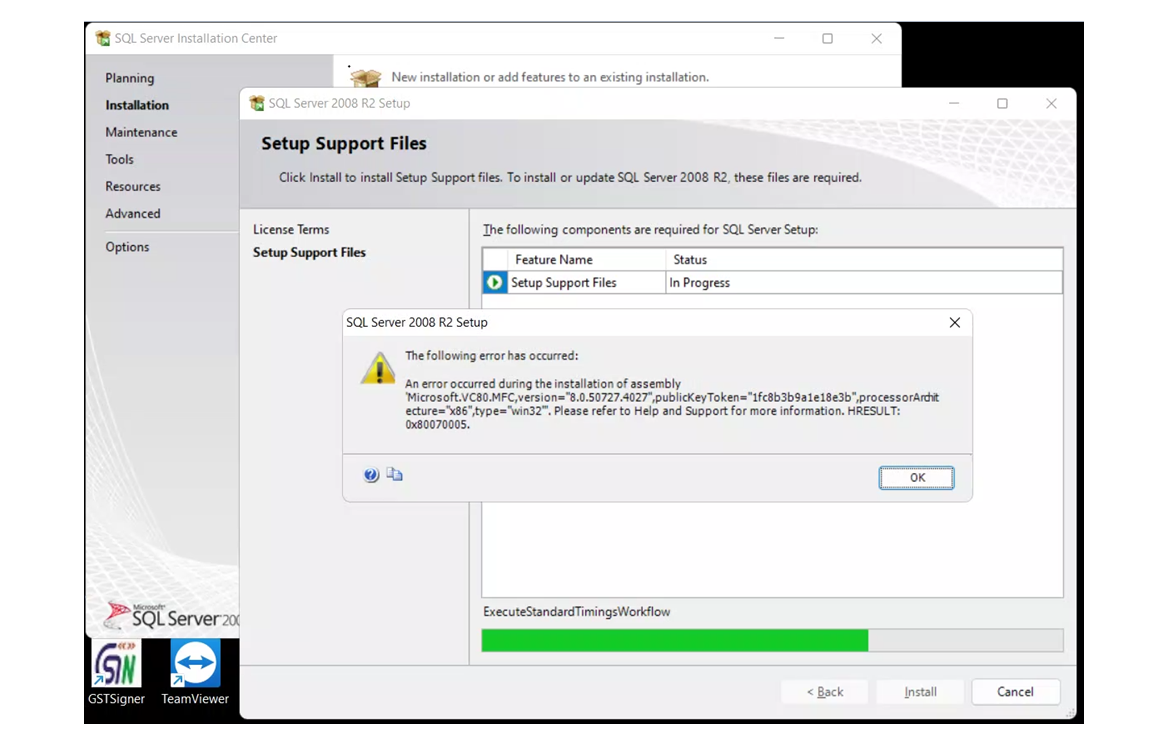 To resolve this problem, use the following methods:

​
Disable Antivirus and Firewall as well until SQL Server Installation.
In this particular case 1st install Microsoft Visual C++ Redistributable.

Go to Microsoft Edge – Settings – Default browser – Let Internet Explorer open sites in Microsoft Edge >> Never
Update the Windows and Windows Drivers (If ANY).

Restart the system with Windows Update.


Now try to Install SQL SERVER 2008 R2 SP2 Express edition.