Download the certificate from the link below:

Click on Windows Button and type mmc. Execute mmc "Run as Administrator". It would open the console Window.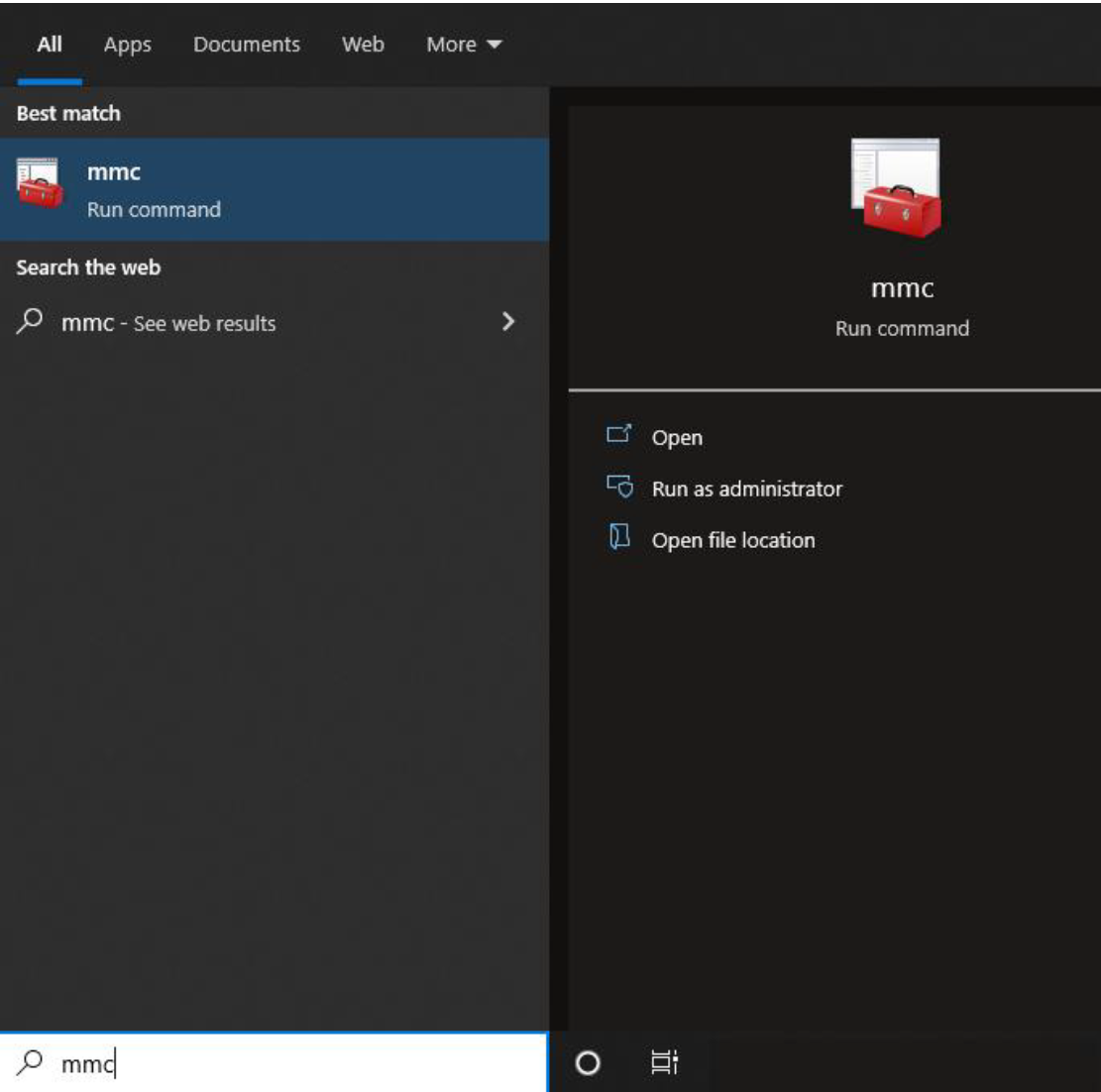 On Opening of Console Window, go to File Menu > Add/Remove Snap-in…

Under Add/Remove Snap-in window Double click on Certificates Option.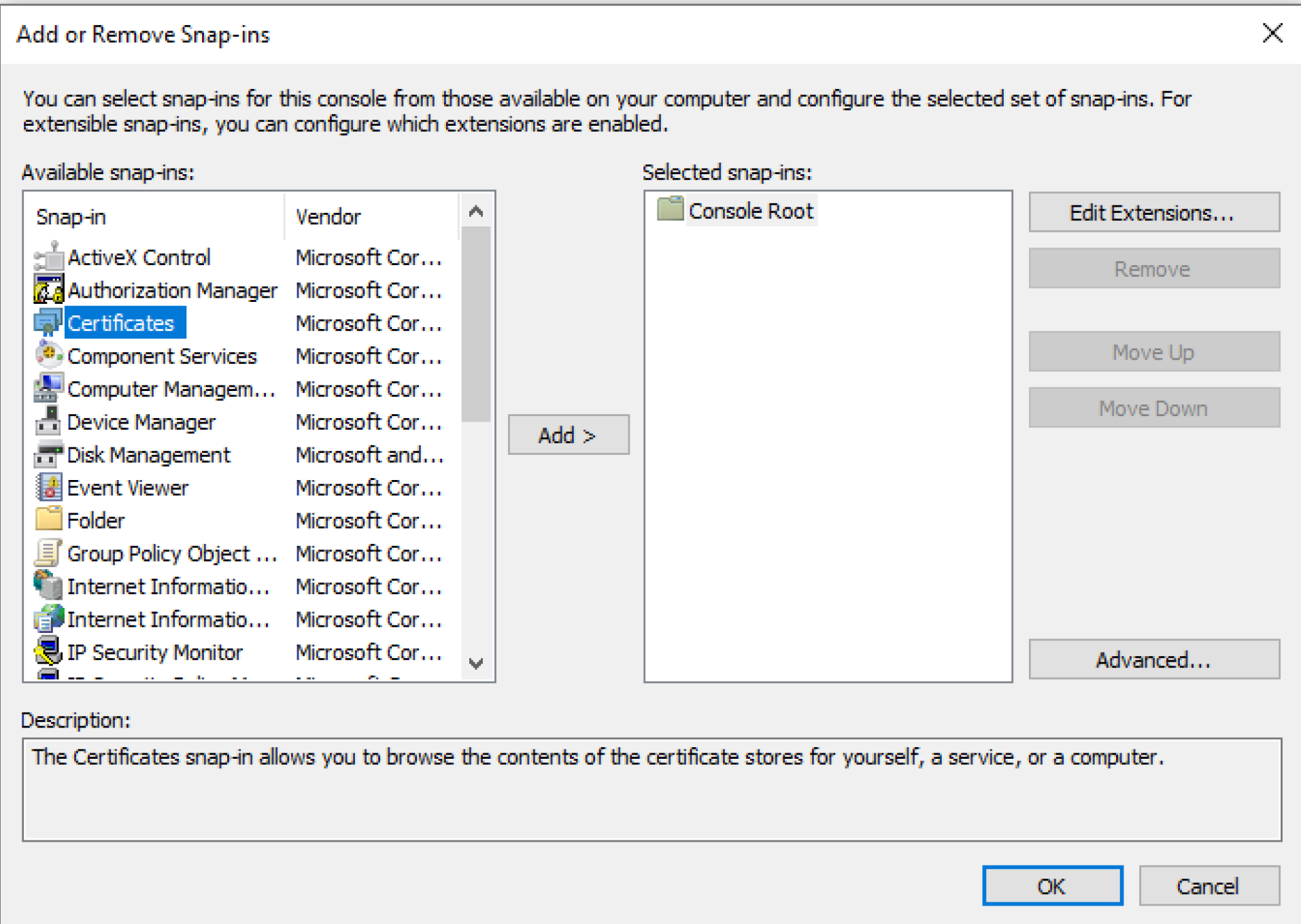 Select Computer Account and then click on Next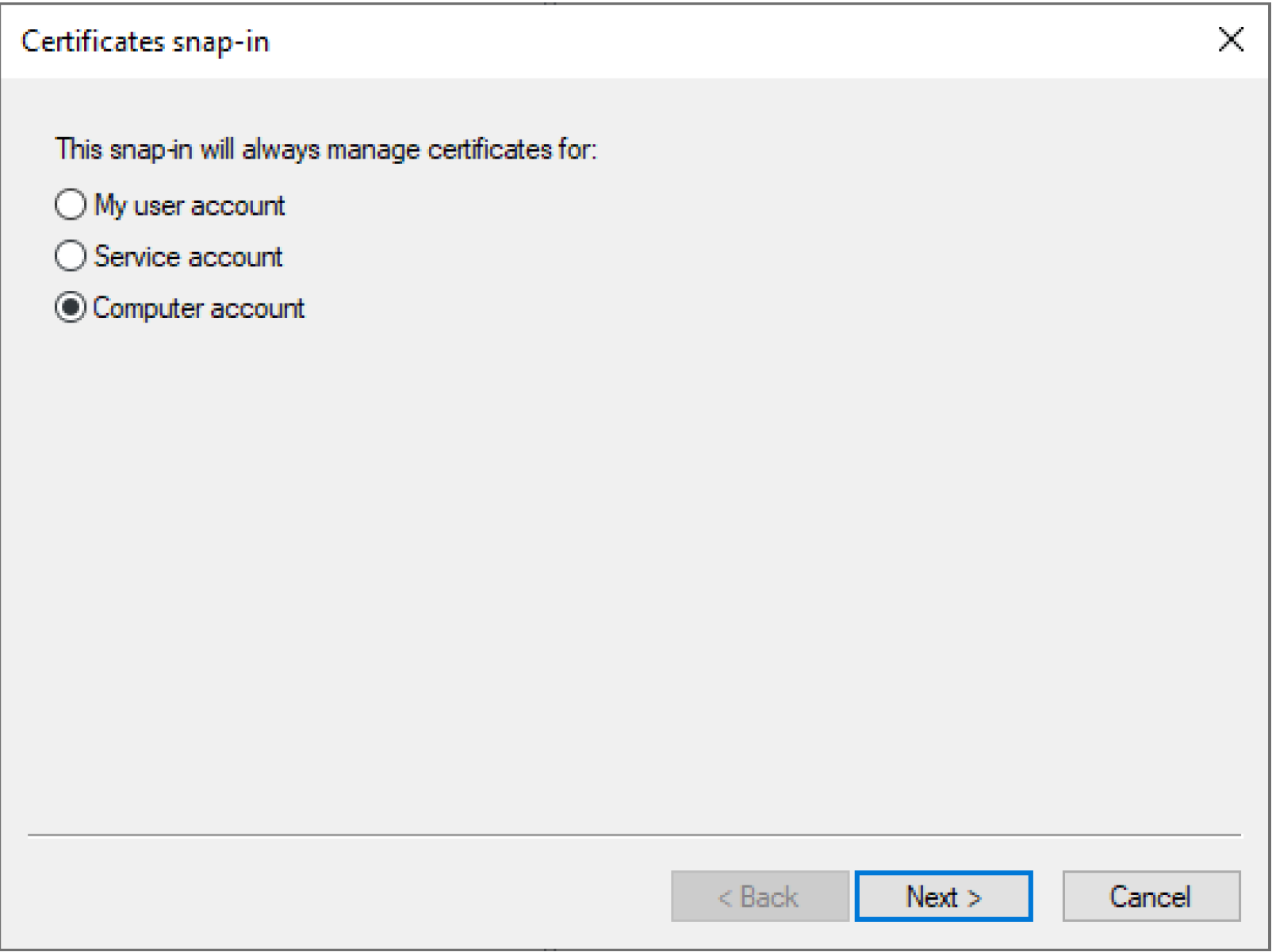 Here, Select Local computer: (the computer this console is running on) and Finish.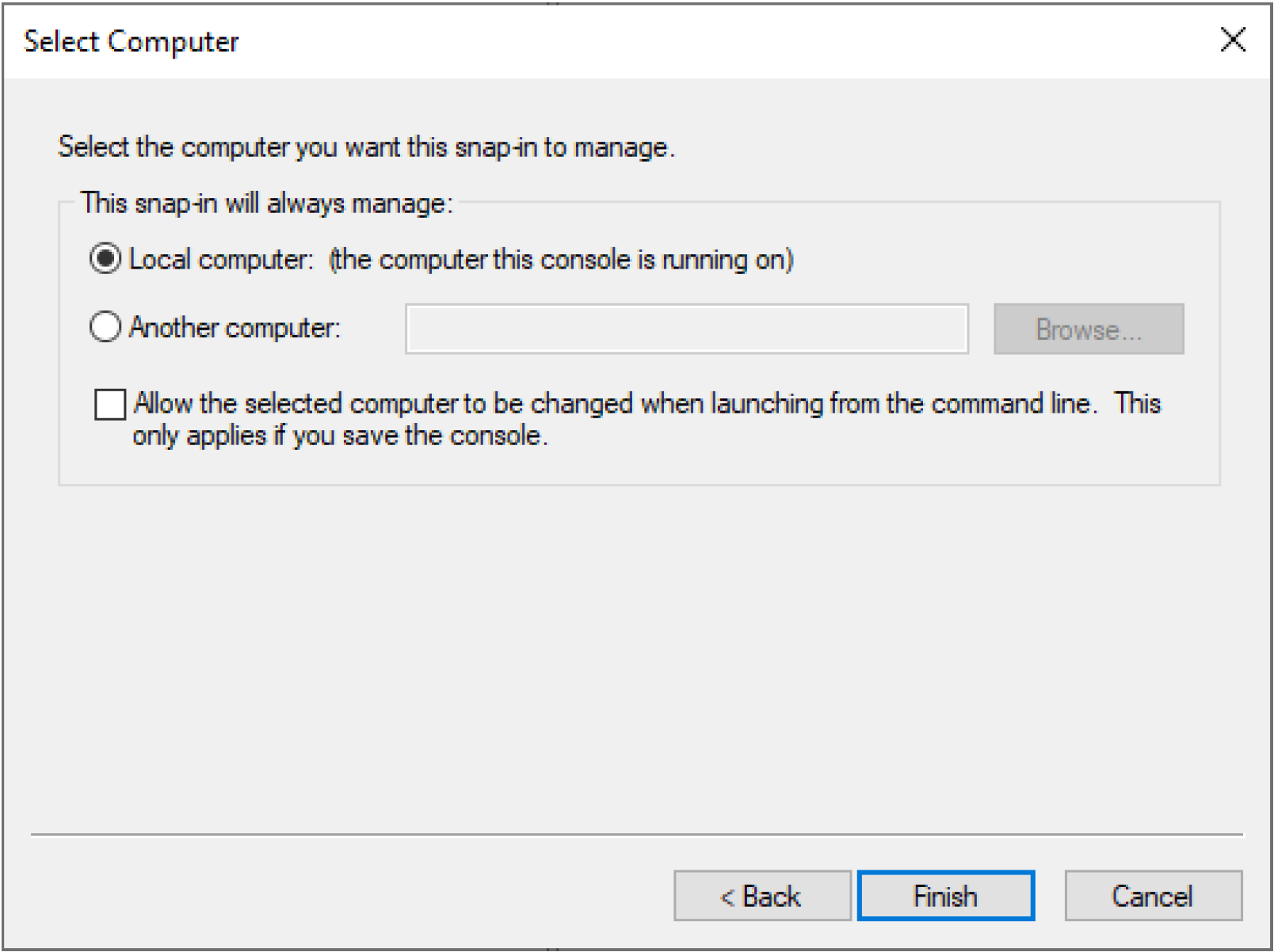 Now under Selected Snap-ins (Right hand Side): Certificates (Local Computer) is available. Click on OK Button.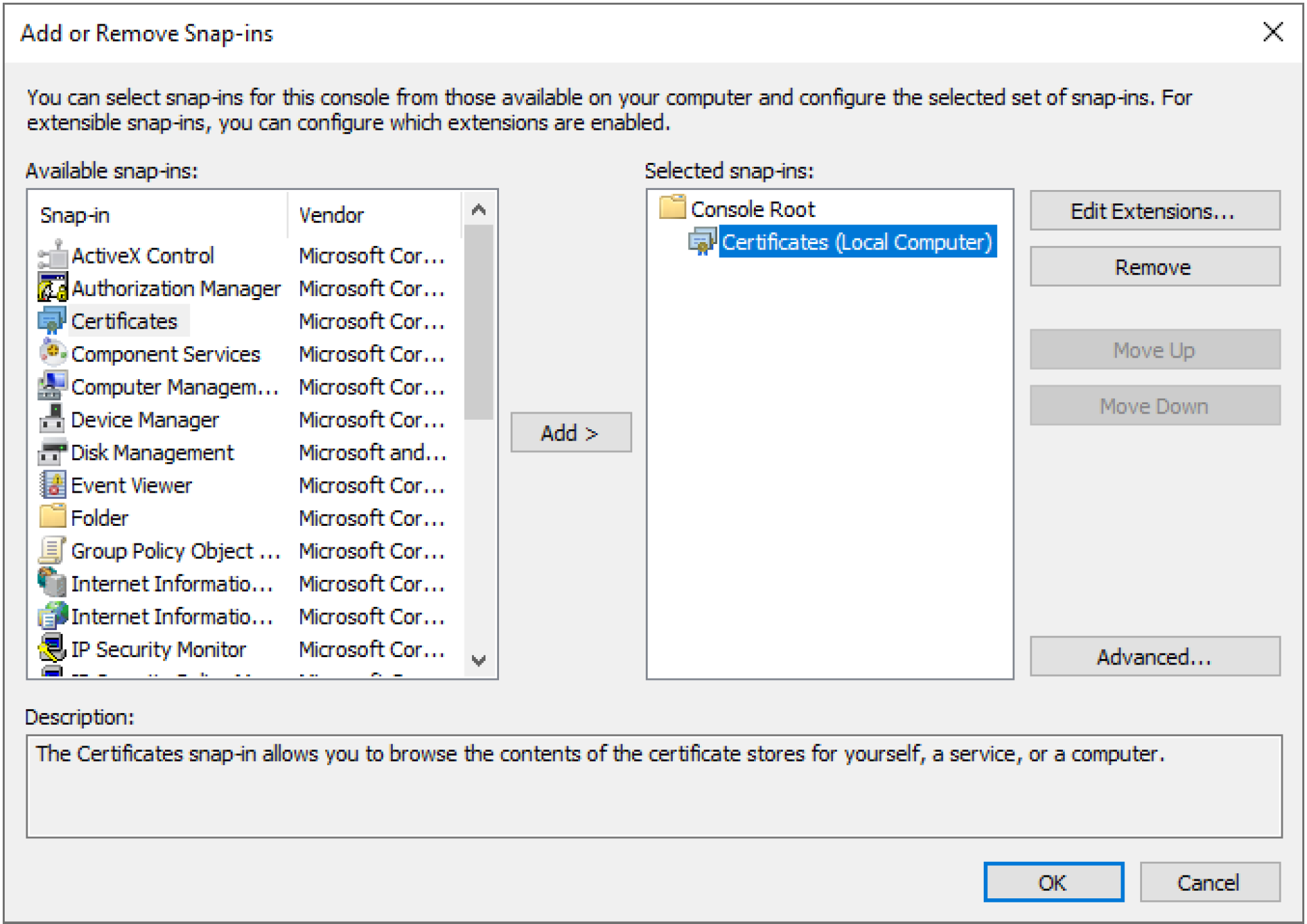 Now, Double click on Certificates (Local Computer) option.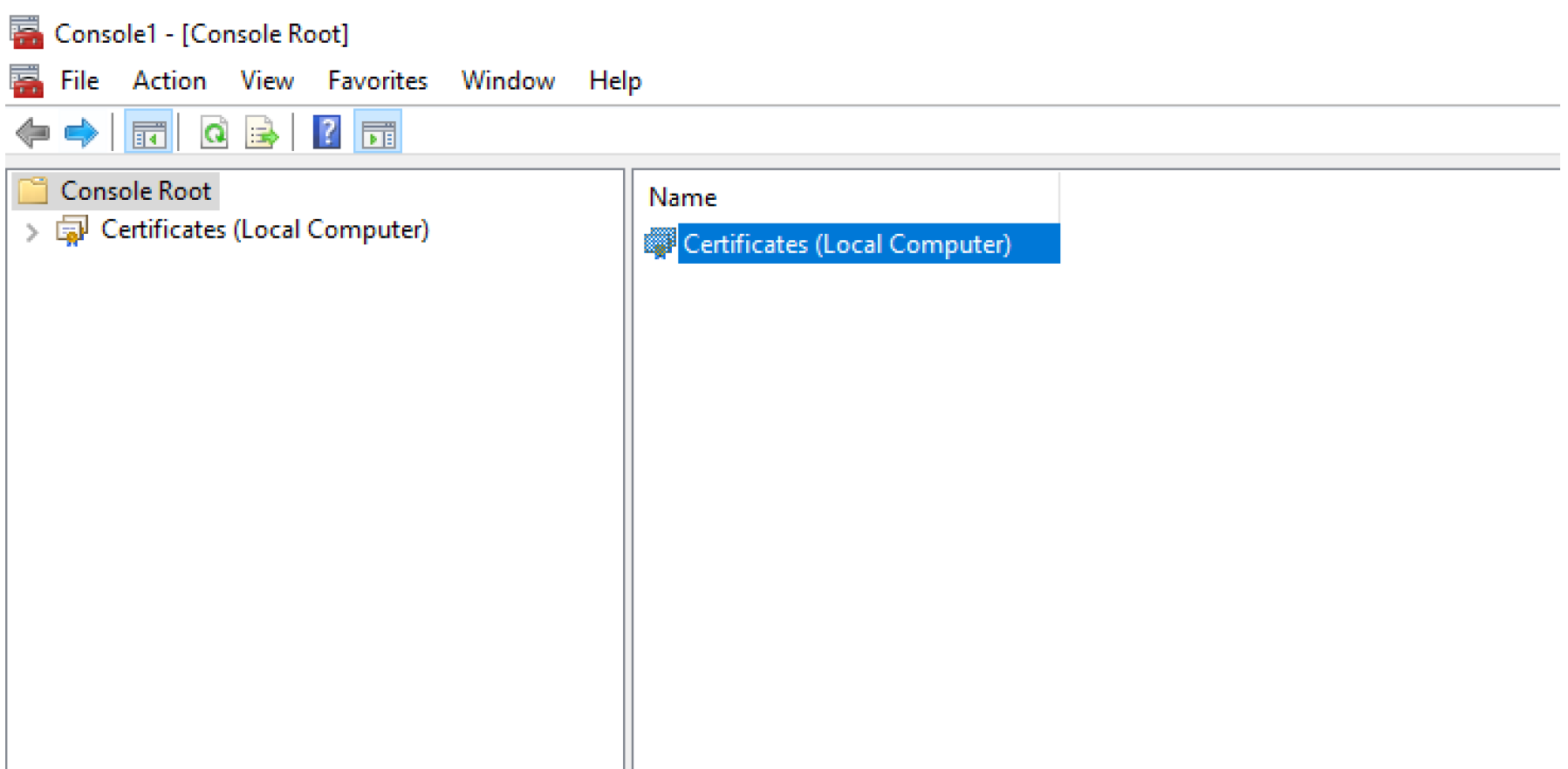 Under Trusted Root Certification Authorities -> Certificates, you can view the expired DST Root CA X3. Double clicking on it will show more details regarding its expiration.

Delete this DST Root CA X3 Certificate.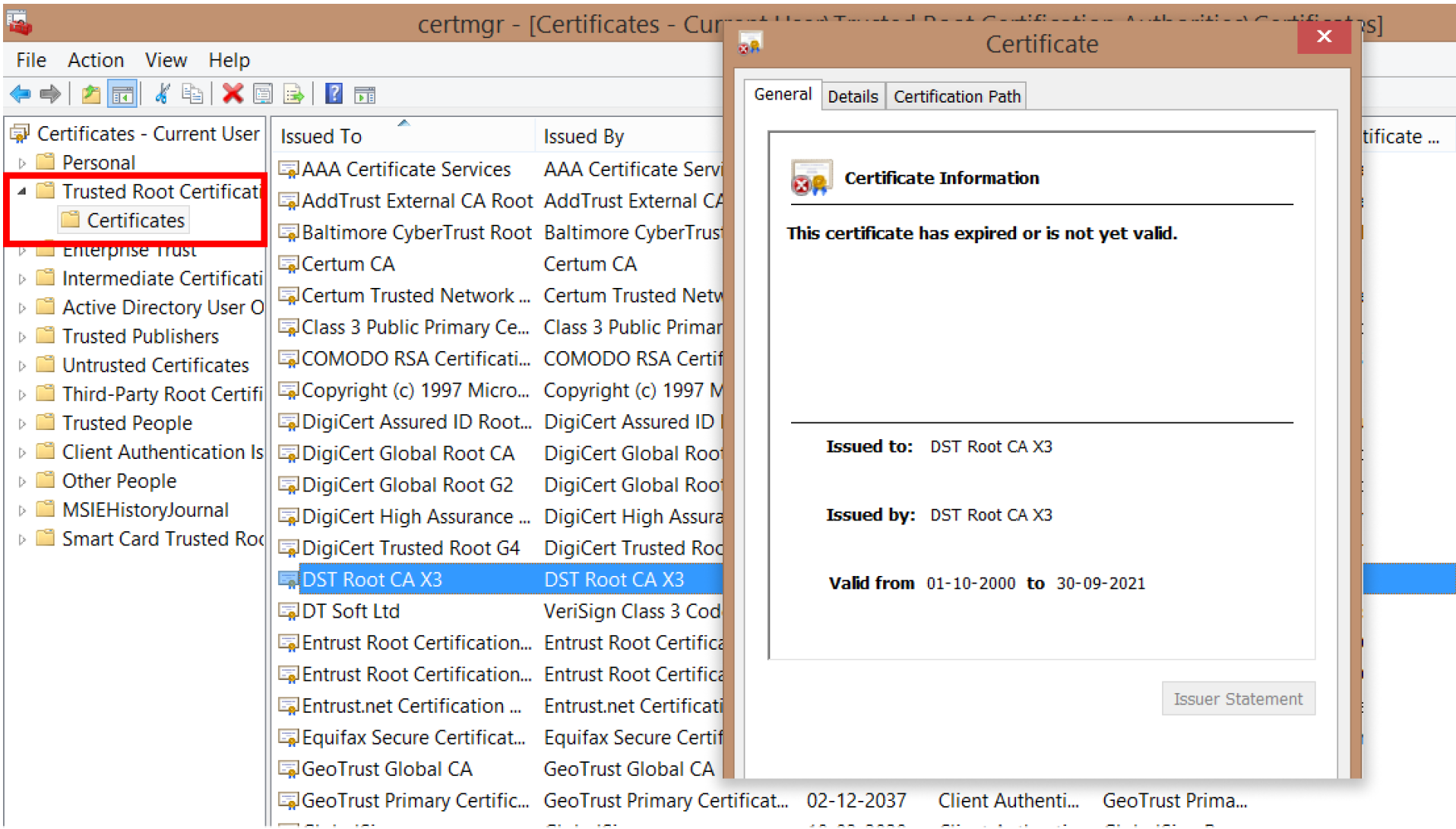 Now we will install the downloaded certificate. Right click on the Certificates folder and click on All Tasks and then click on Import to start the process.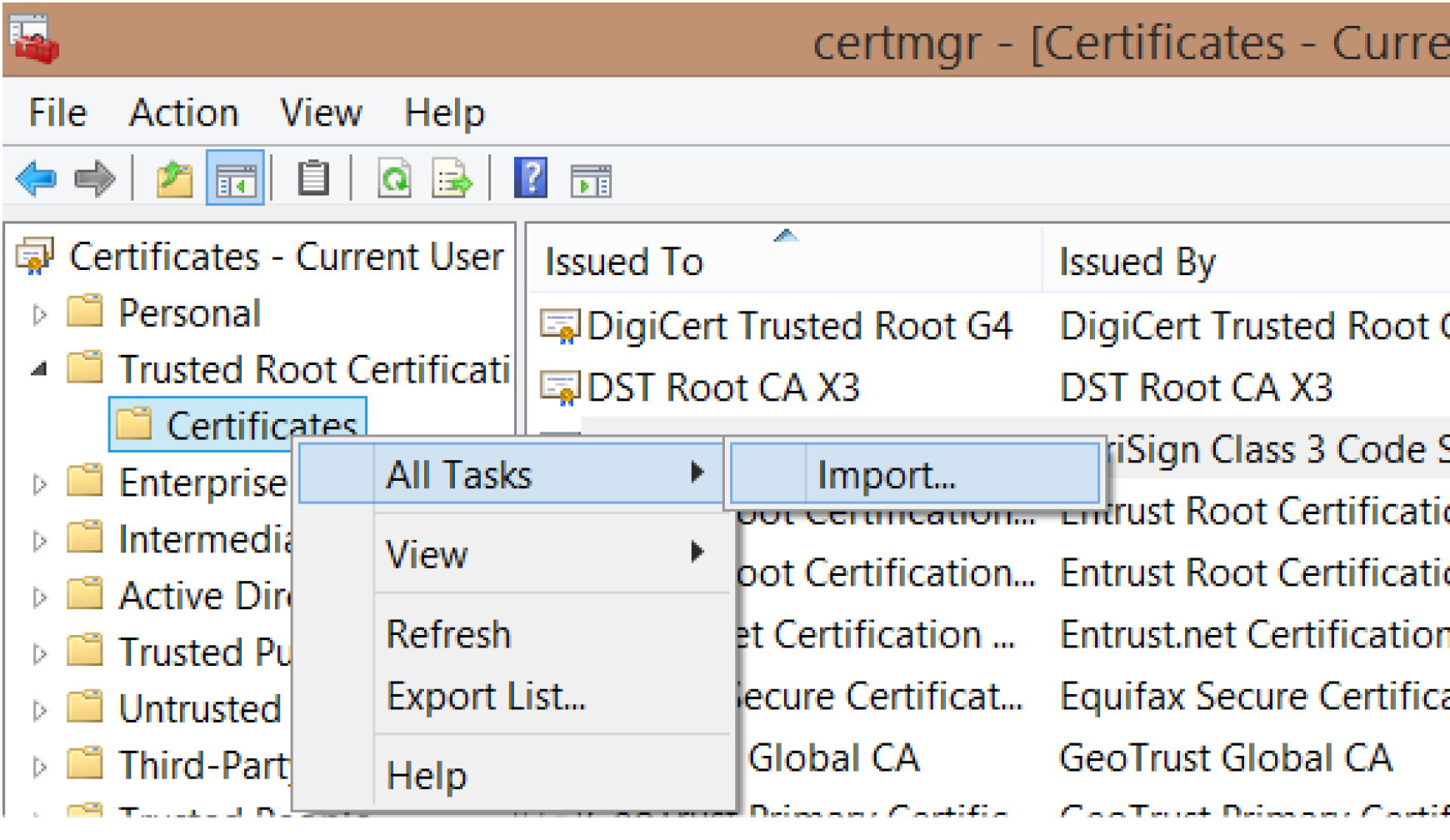 That will open the Certificate Import Wizard. Click on Next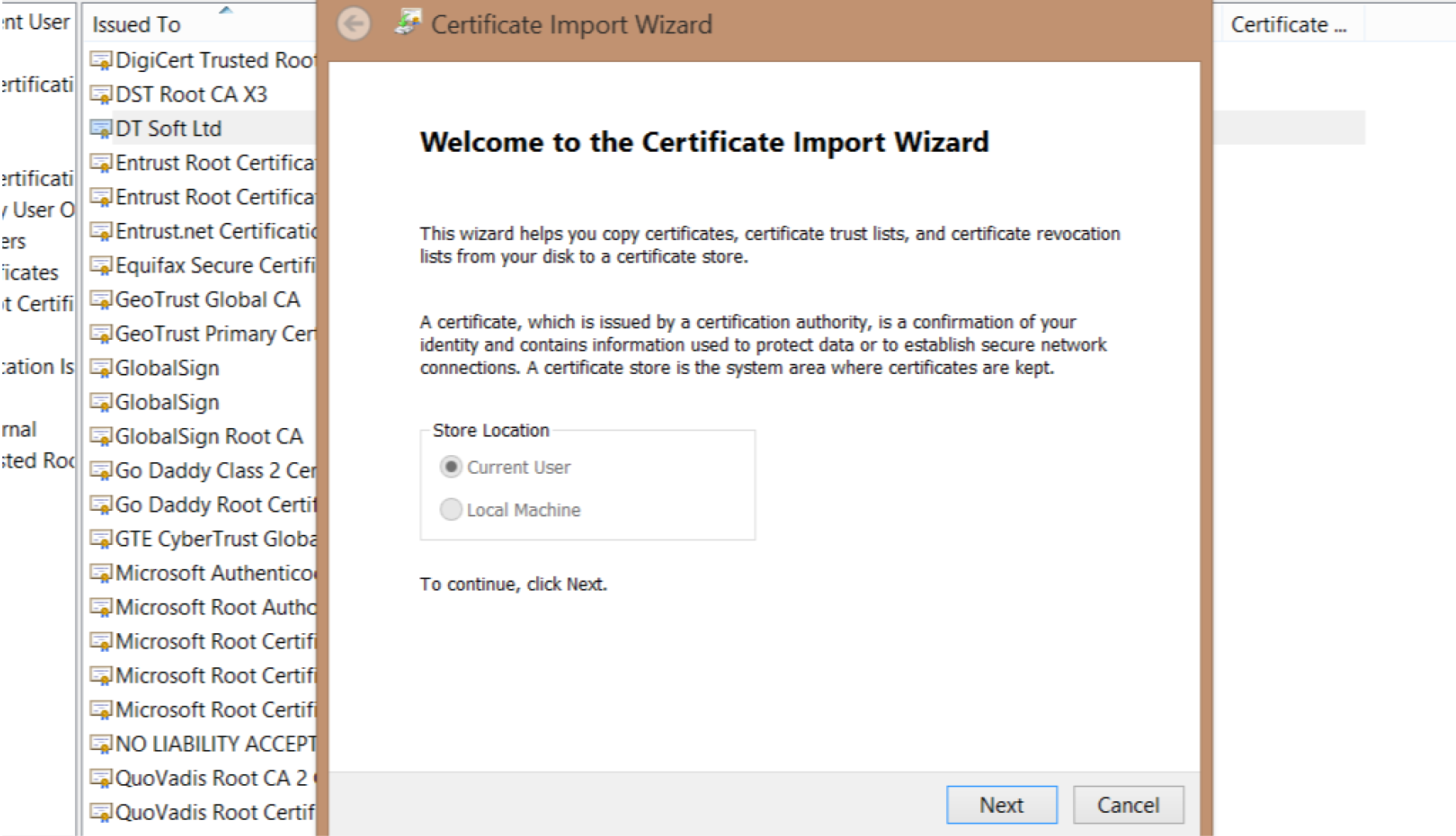 That will open the file selection dialog. From the bottom-right corner of this dialog, change the drop-down option to All Files (.*)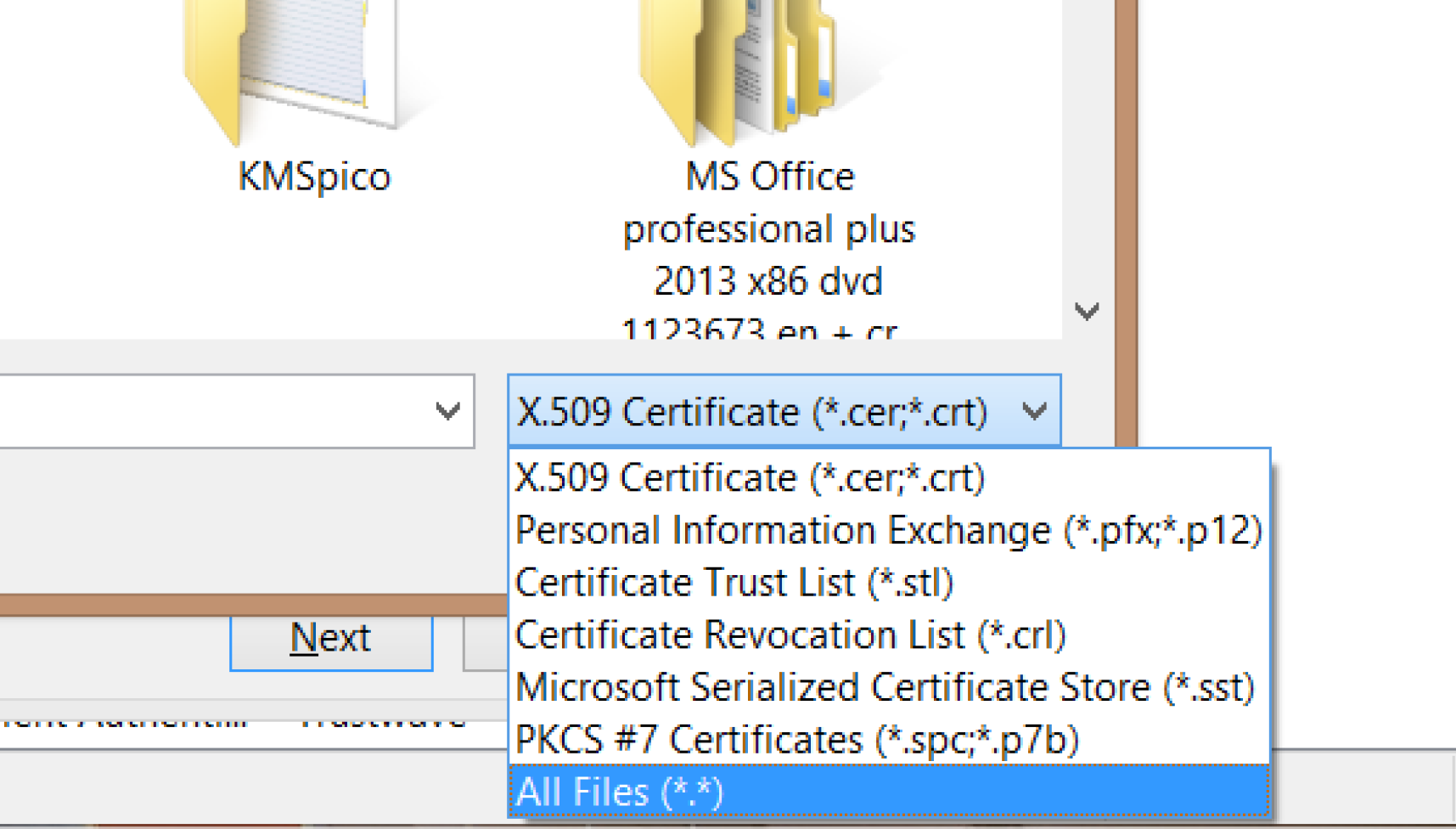 Now locate the downloaded pem file and click on it to select it. Once selected, click on Open to continue.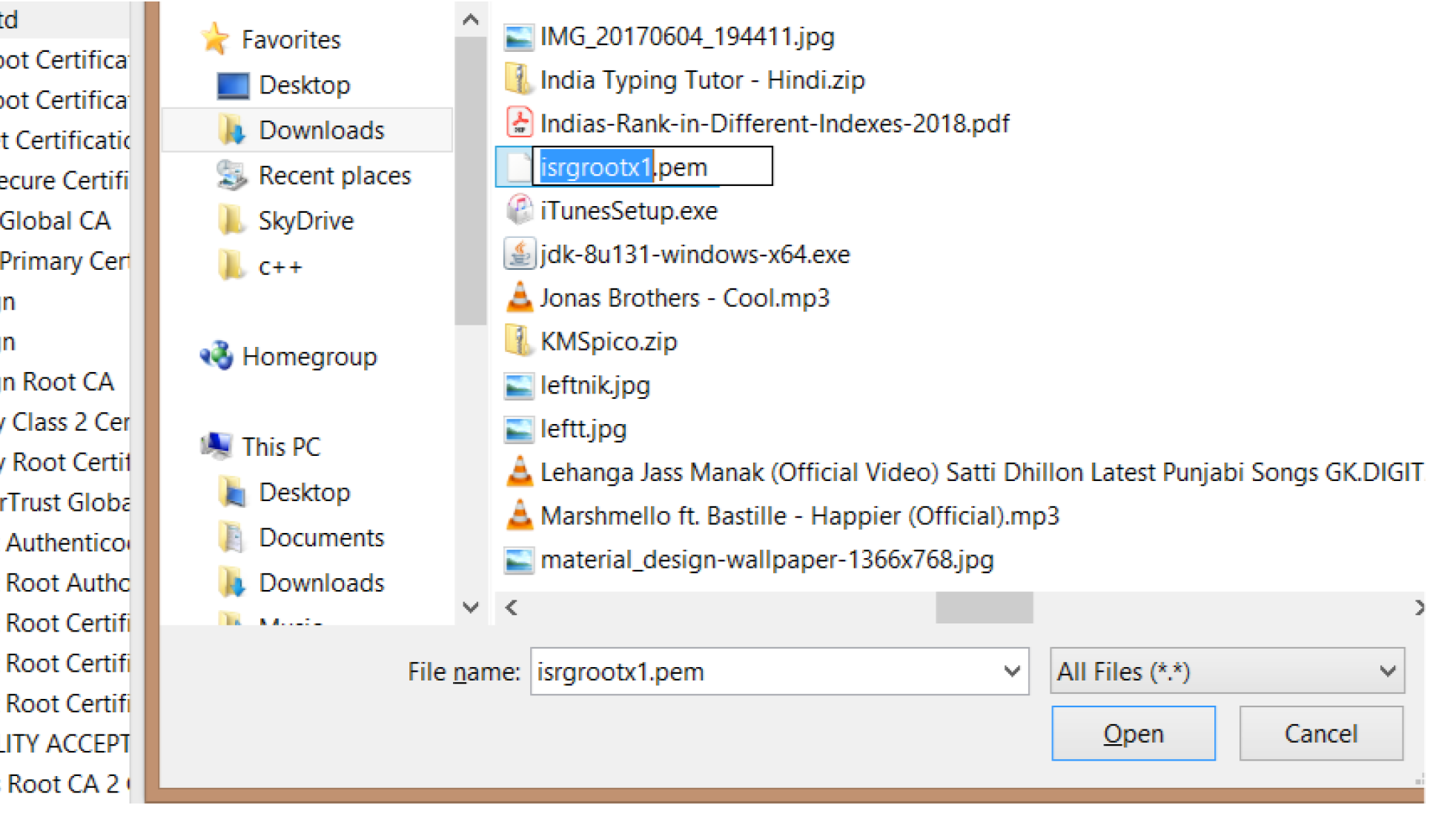 Continue clicking on Next on subsequent screens.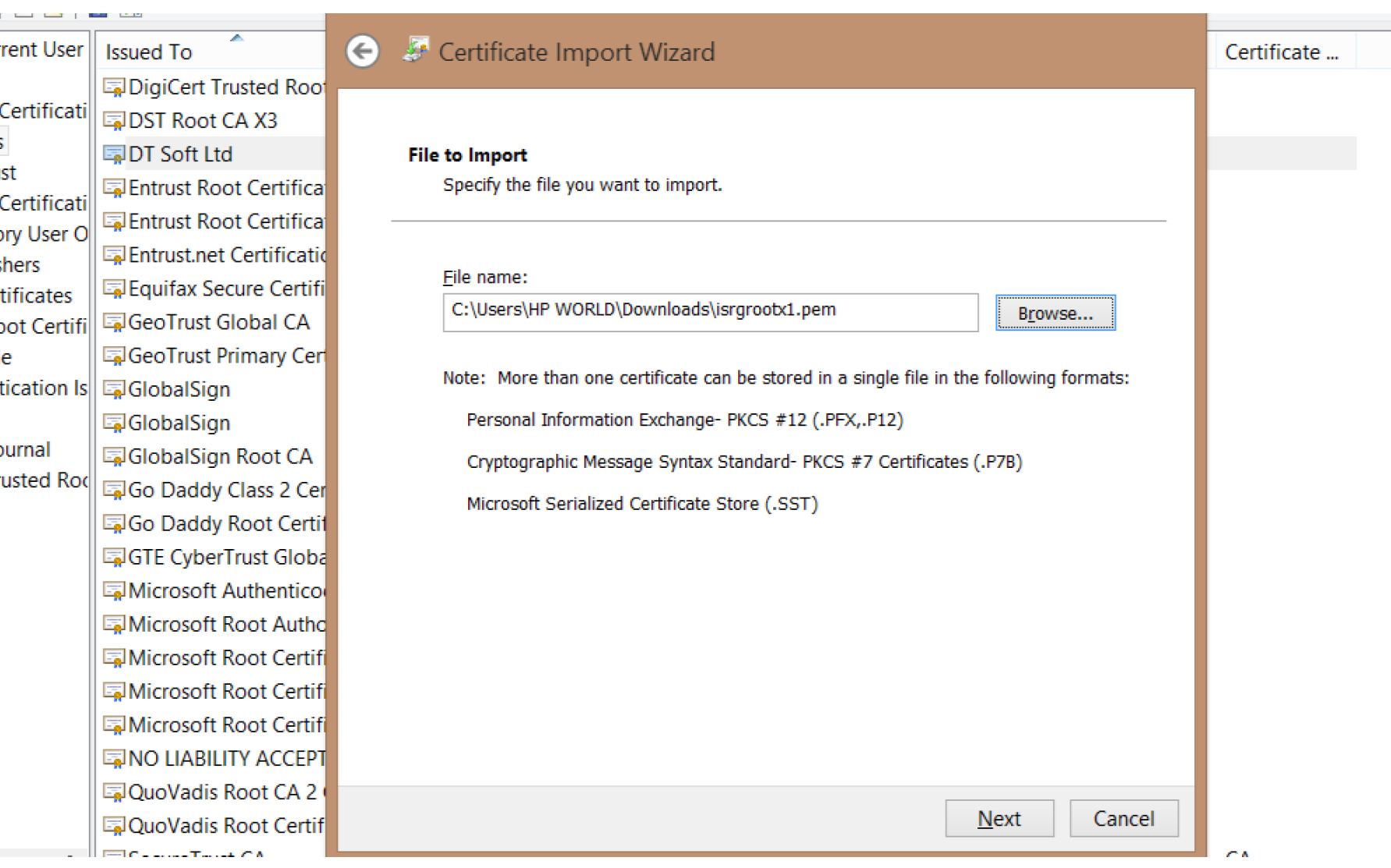 When prompted with security warning, click on "Yes" and that installation will be completed.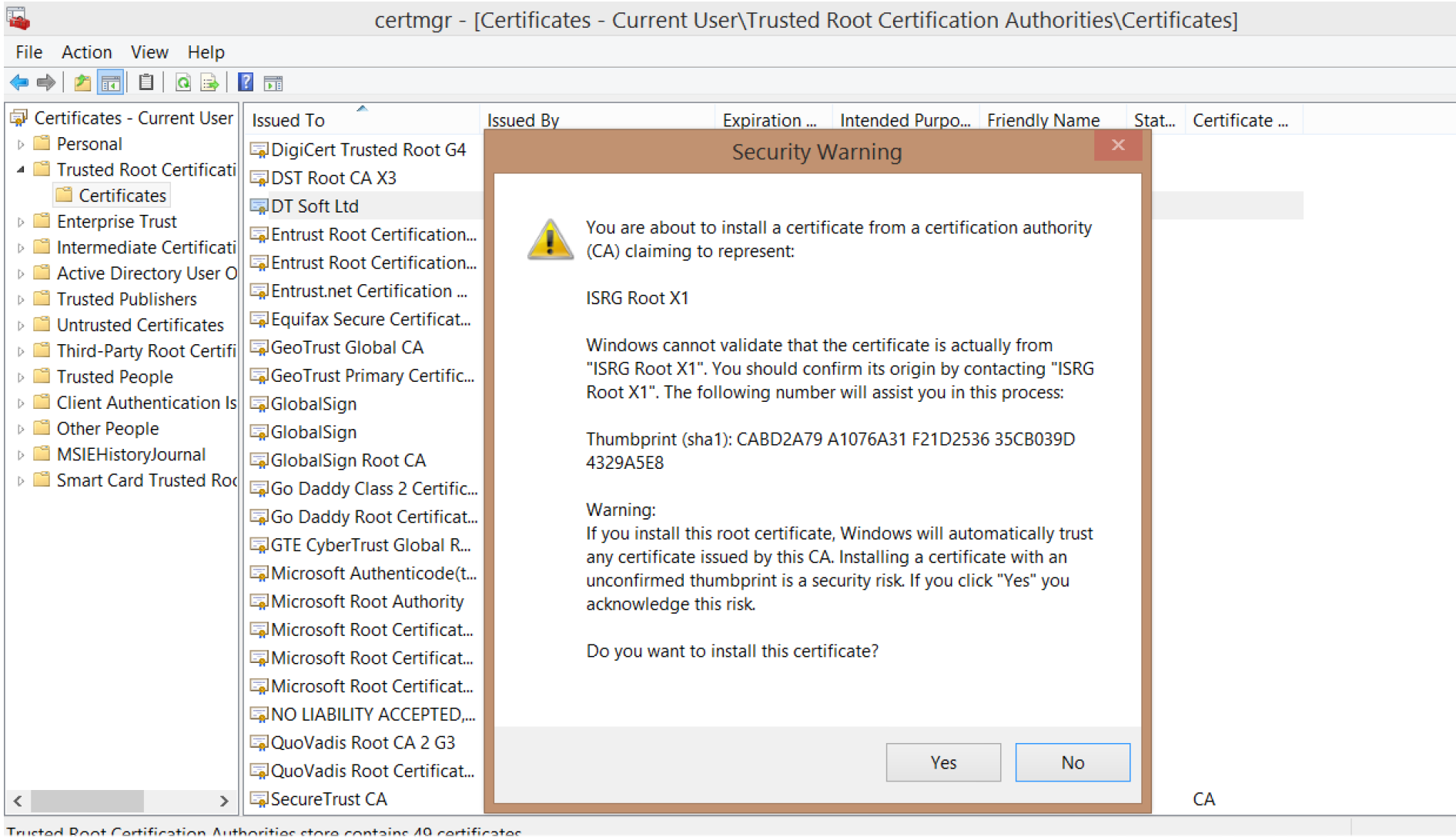 If everything goes well, you will prompted with a success message.
Once all Done, Please install the software.