Process To Download CSI from ITD (Income Tax Department Portal)
After the introduction of e-pay Tax option on New Income Tax portal, Taxpayer can deposit the Challans related to TDS/TCS in this option.
The challans deposited through e-pay tax option will reflect in the challan status inquiry i.e., CSI file available on ITD portal only unlike previously where Challans were deposited and CSI was downloaded from OLTAS only.
Process in KDK Zen TDS Software
While generating FVU new button is given to automatically download CSI(IT) as shown below.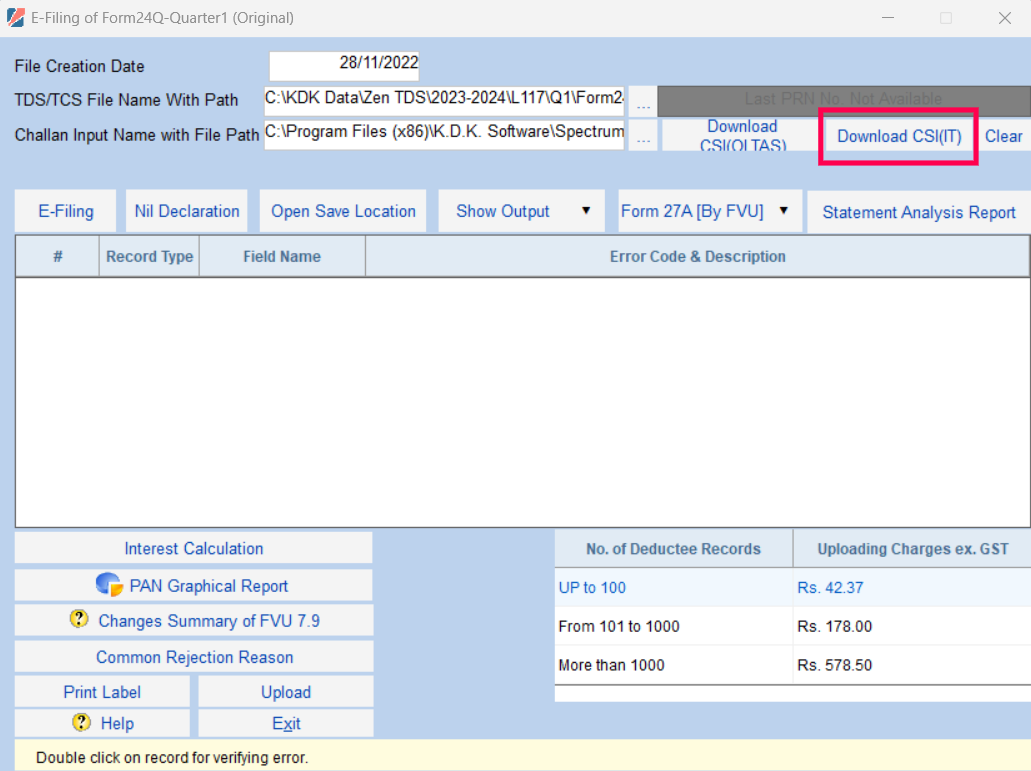 After Clicking the highlighted button, automatic Script will run and the search criteria page will appear as shown below.
In this page, Enter the From and to date and click on Filter as shown below.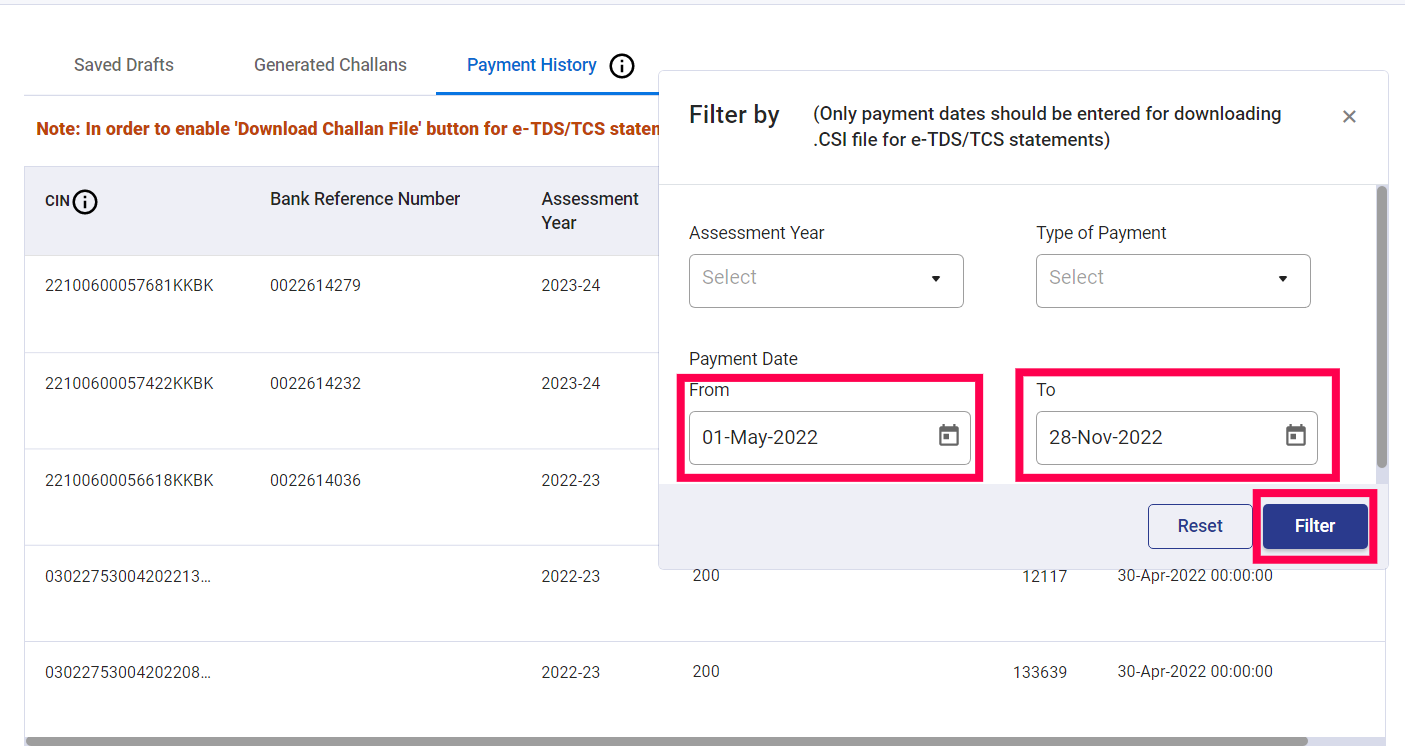 After clicking filter button, software will automatically download the CSI and attach in the FVU generation screen as shown below.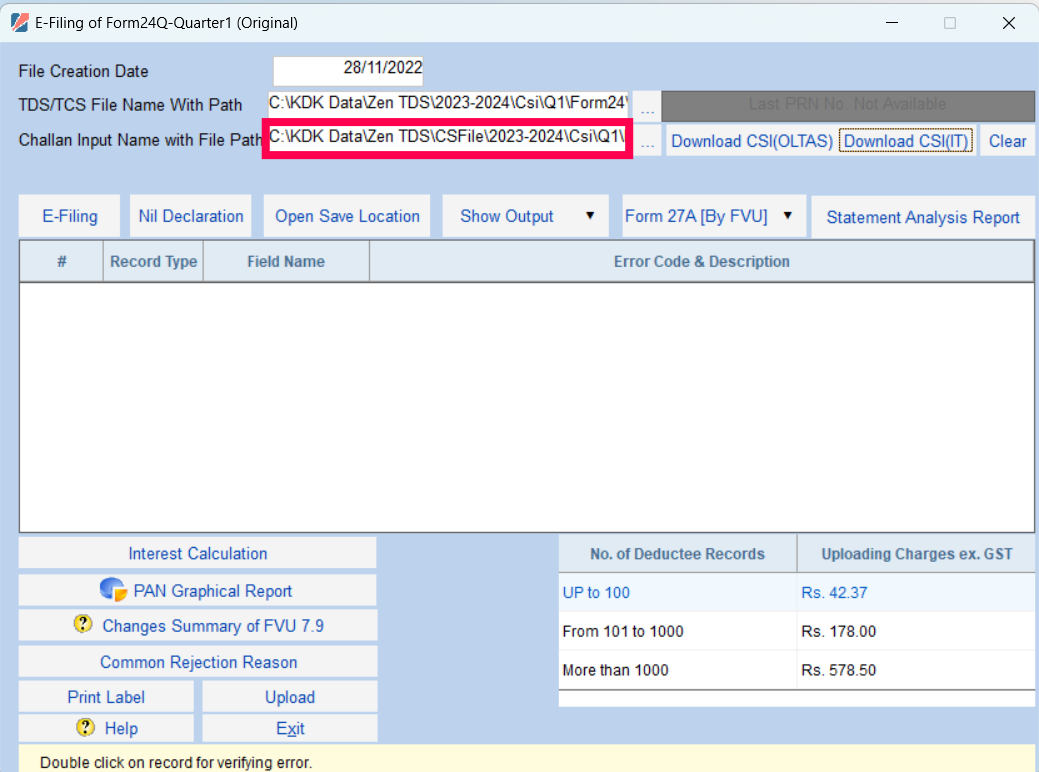 This is how the FVU can be generated by automatically downloading CSI from Income Tax portal.


Note: In order to fetch CSI from ITD , Income Tax credentials should be entered under the option Online Activities >>> Income Tax Activities.
Hope this Clarifies.