Now there is two option "All Pans " and Single Pan Request

All Pans - Form 16A request for all deductee

Single Pan Request - Form 16A Request for single deductee
Now, enter your Username and Password to login on the Traces website.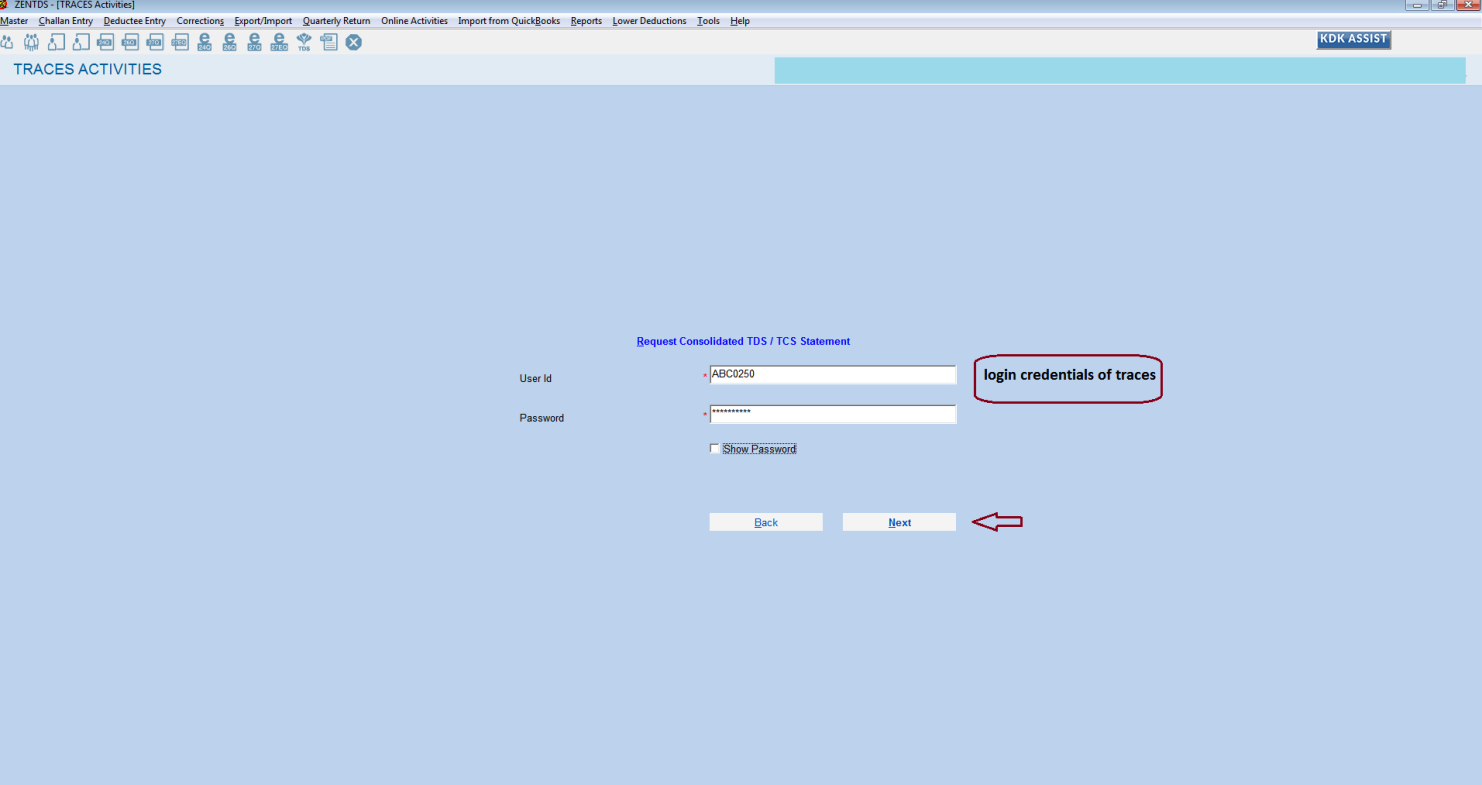 The software would then Auto direct on traces website, where Verification code is to be entered and then click on Login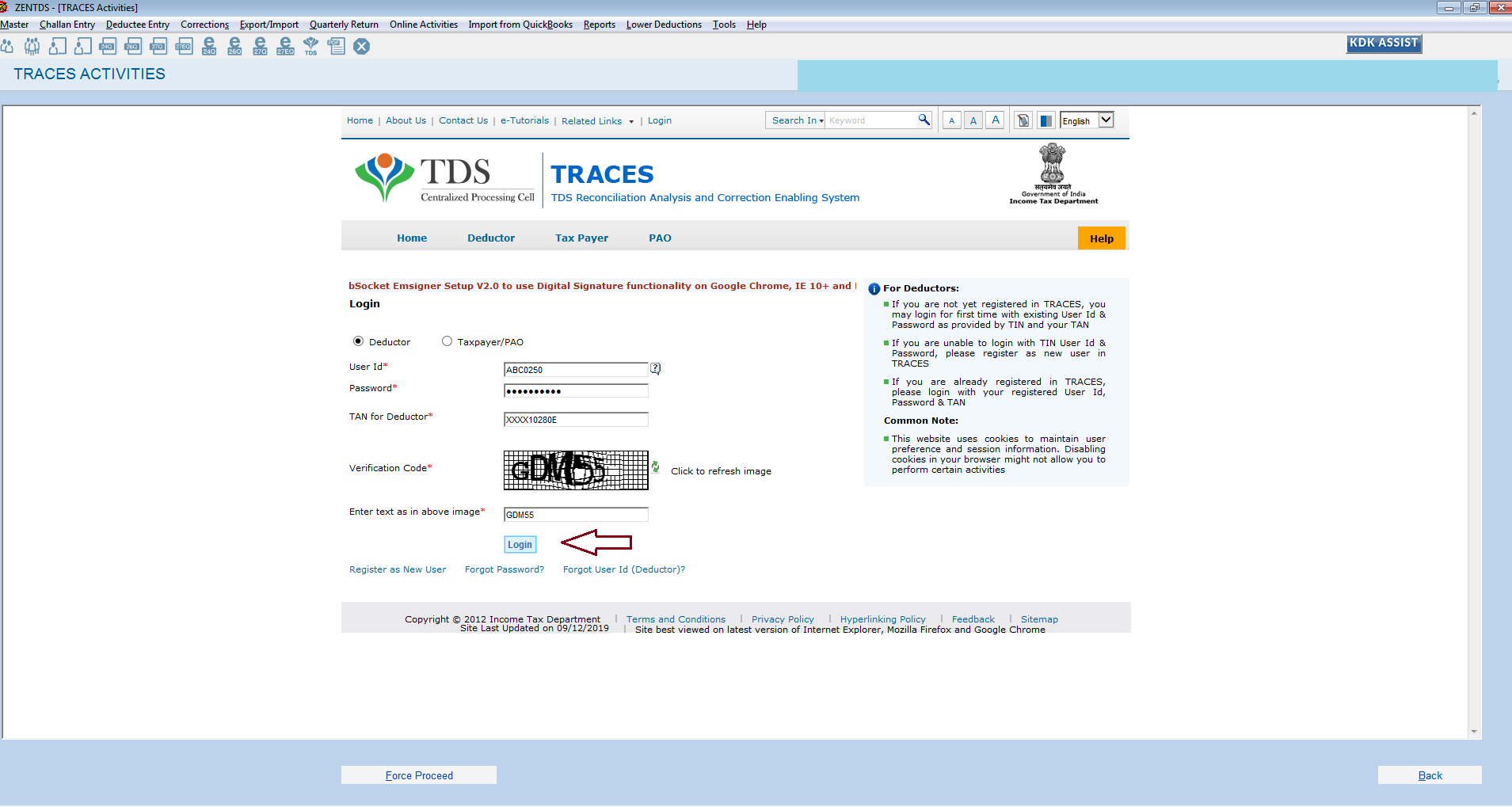 If the return is filed through our software, then all required detail for the Form 16A file request will be automatically entered on Traces site. If return filled data is not in TDS software, then fill all required details on the below page,

Here the Request Number will get generated.