Auto Update or Also Known as Minimum update :


When Your KDK Spectrum / Taxsuite is upgraded to the better ehnanced version, Updation notification appears on the right side of the software as below shown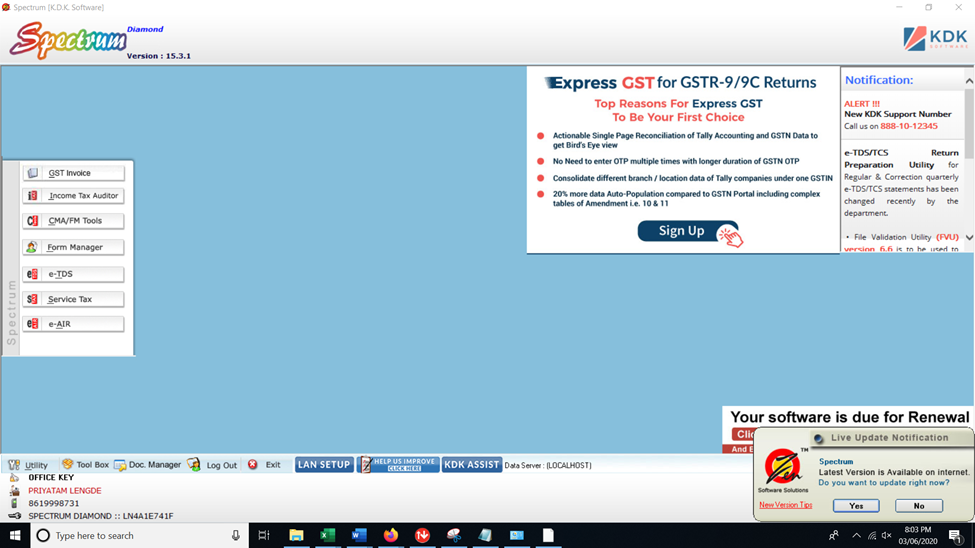 Live Update Notification looks like below: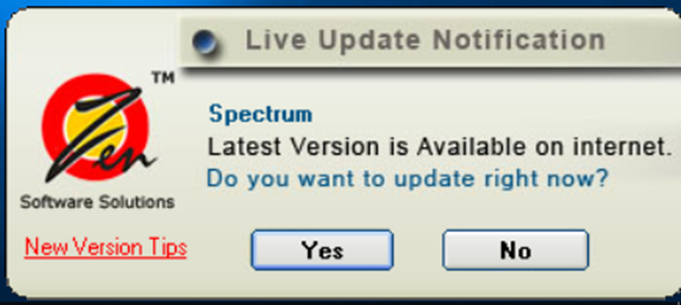 New Version Tips:

This link provides you the details of the updation released. It would specify the pending updates of the software with current version details as shown below:
Click Yes >>
will help you to update the software with latest version
No
>>
will cancel the notification.
NOTE: the notification will appear on the system whenever the software is executed and is not updated with latest version.

·

Close all the software application.
·

Click on Yes on the live update notification.
·

Check with the Target path. (Path >> Right click on the Icon of the software, then Click on open file location).
·

Click on Update button available on the Live Update window.
·

Message to stop the Database services would appear as below.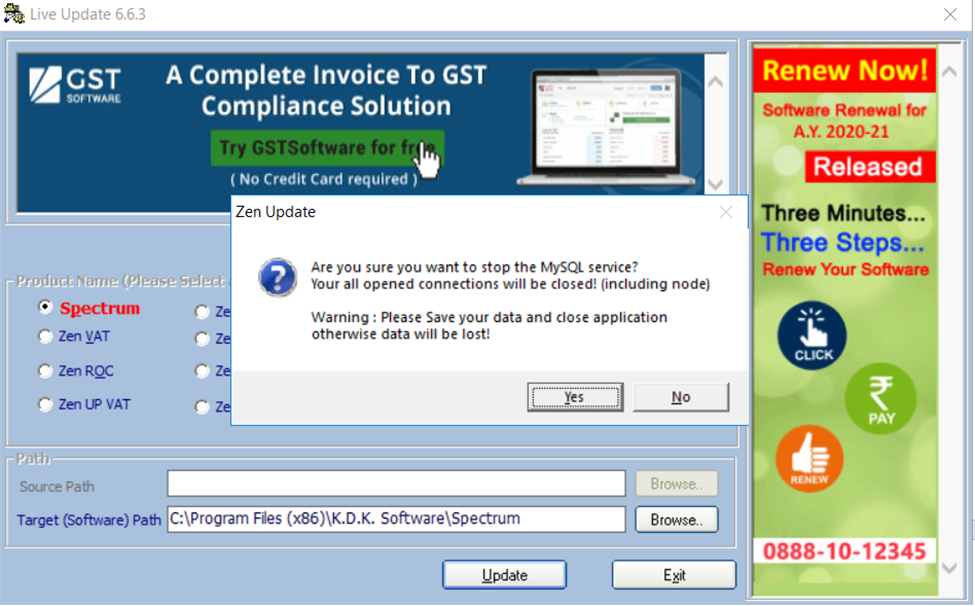 · Once the Database services are stopped it is advised not to open the software until the software gets updated.
· Below message would appear once the updation is completed.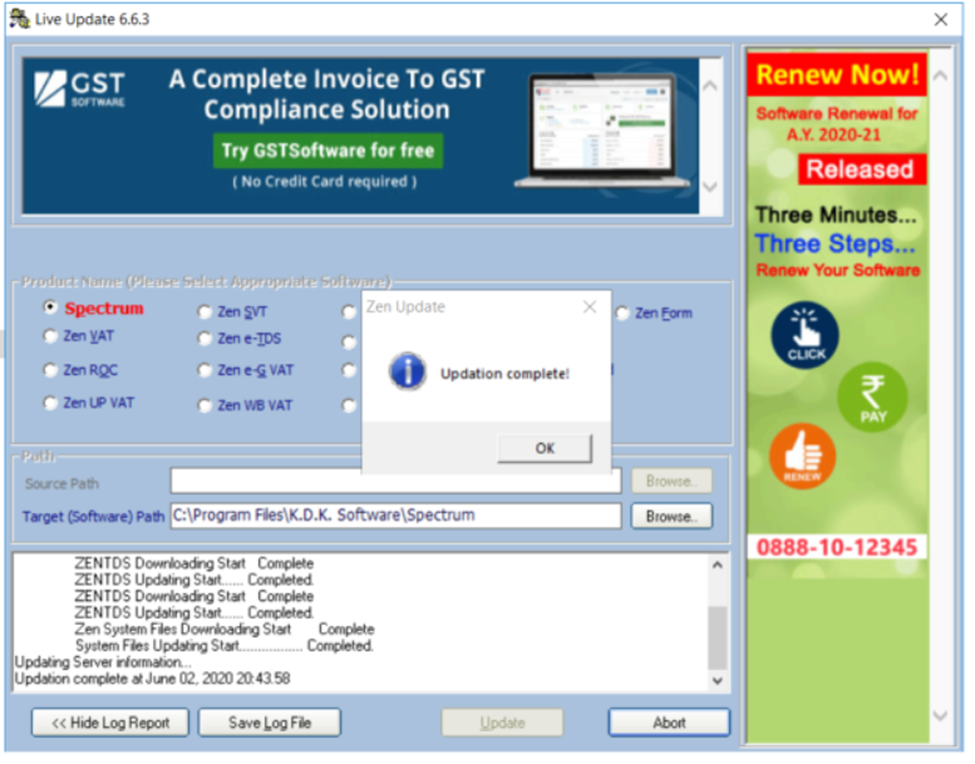 This completes the updation on standalone system.

For Any Help You may call on KDK Help Line Number - 07969012345
For Your Software Updation - Please click on the Link to update the software -