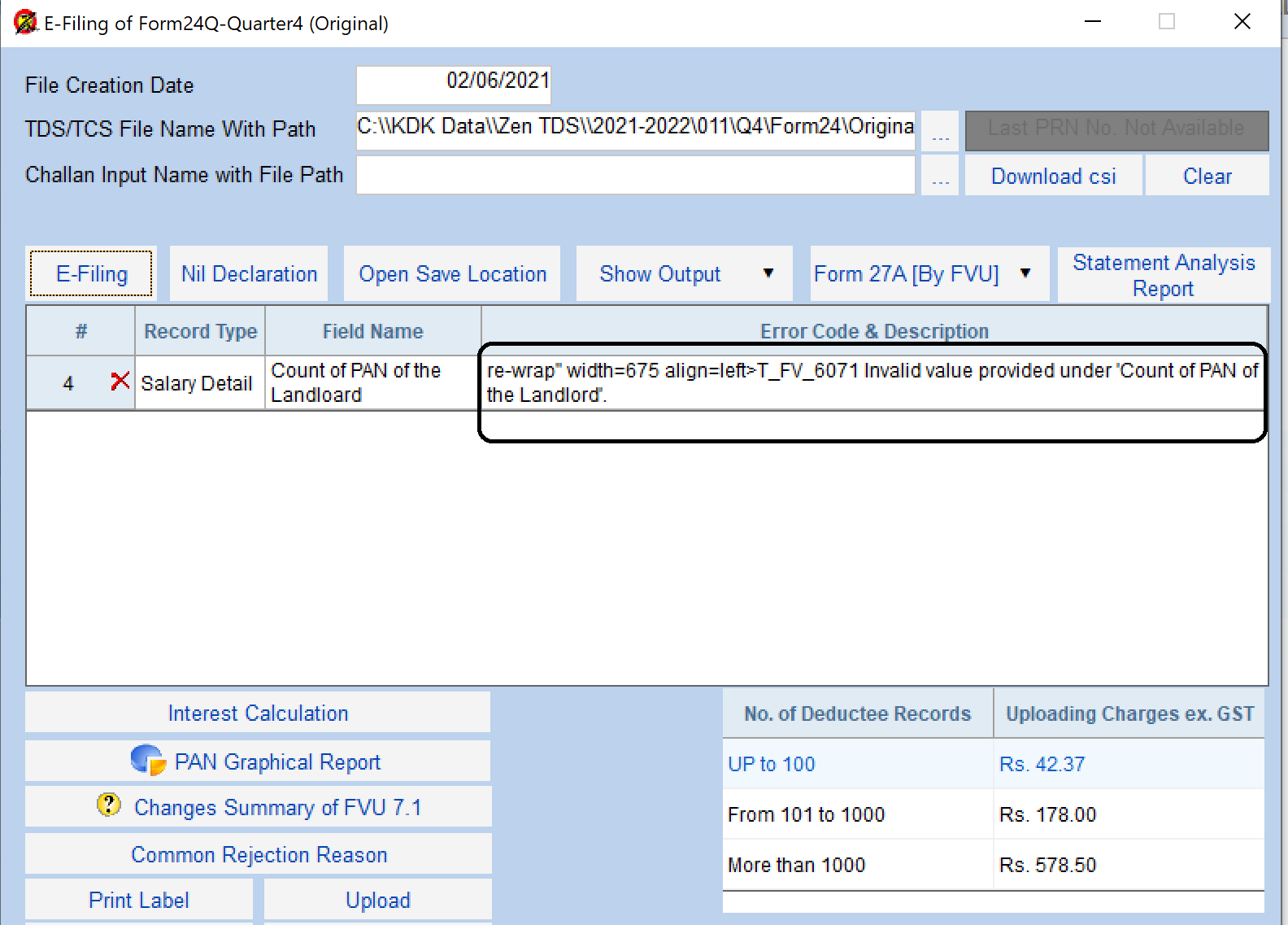 Landlord's PAN not needed to claim HRA if annual rent is below Rs 1 lakh and f rent paid exceeds Rs.1 lakh per annum, it is mandatory for the employee to report PAN of the landlord to the employer.
This error comes because either the land lord's PAN has not been entered in the salary details. or you have check mark on the "Rent Paid exceed Rs.1Lac" option where Land Lord PAN details were not required/entered.

Step 1
First of all, you have to verify in which deductee /employee entry this error is, for this you open the text file "click on show output"


Step 2
In this text file, you have to find the line number on which the error is coming.


Step 3
Now you have to check this record in the software, as we can see in text file this error is in salary.
Now go into Deductee Detail > Salary Detail feature given in menu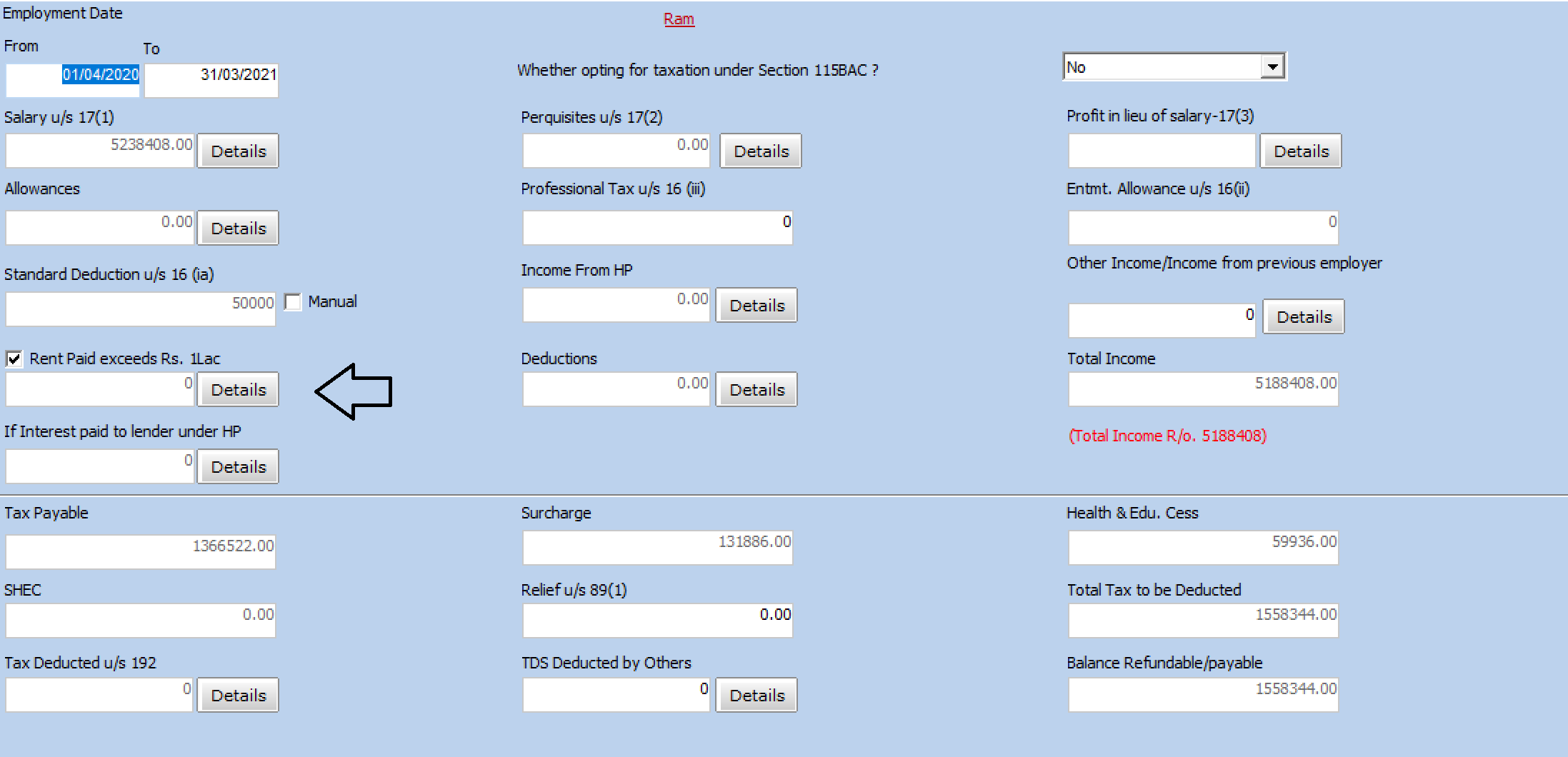 Here you can either enter the complete details of the land lord or remove this check mark ("Rent Paid exceed Rs.1Lac").
Hope this Helps