Income Tax || Change Code

Resolution :
To do this Go to Client selection window (F8) >> Select Client you wish to Edit / Change the Code Number --


Note : Selected Client / Active Client Code could not be changed.
Select Client and Click on Edit Button --


Message Appears -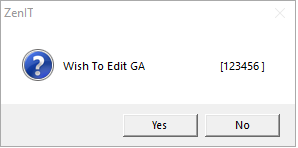 Click on Yes here.

Remove assessment year, if any -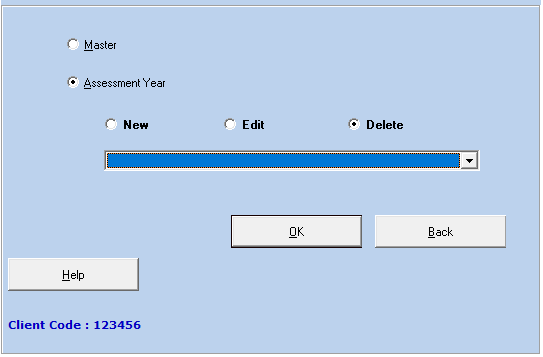 Now, Go to Master and click on OK Button --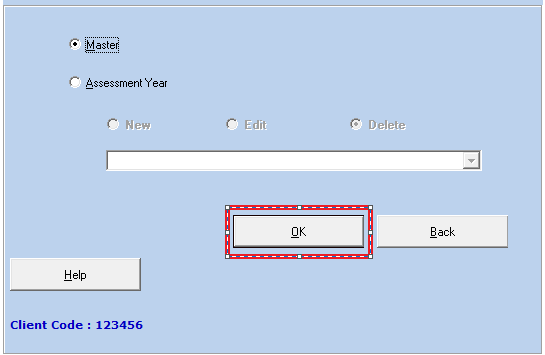 Now, click on Change Code Option -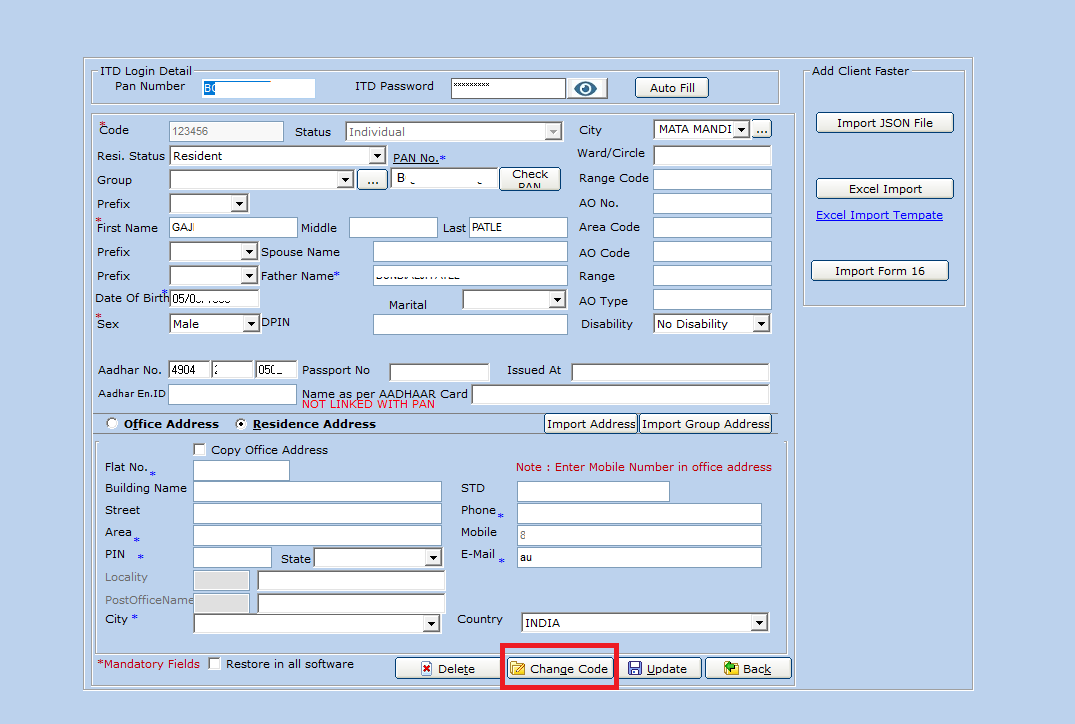 Now enter New Code No. here and click on OK.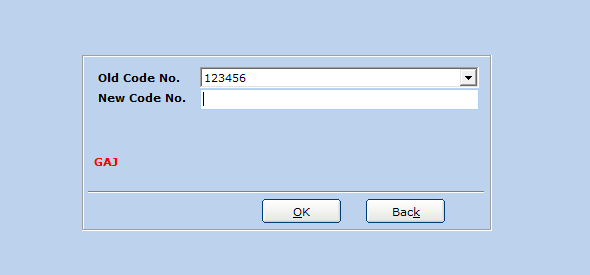 Hope this helps.
Related Articles

How to Change status of Assessee in "Client Master"

Solution: Please note that once created Assessee status cannot be changed. If you wish to change the status then you have to create the client again with new status in "client master". This should help.

In Income Tax - Client is shown in "Edit Client" List but not shown in Client Master.

Solution: This issue occurs when you create a Client with the Status of "Company Other Than Domestic Company Or Government", and these Status are not according to the Income Tax Department. So to resolve the issue , please Create a New Client Master ...

In Income Tax Auditor > When IFSC Code is not found

IFSC Code not found In the Income Tax Auditor software, you can search the IFSC code of most of the banks. If you are not able to search the IFSC code in the software, then follow the procedure given below for its solution. Step 1 First of all, you ...

How to change signing person details in Income Tax

How to change signing person details Go into Master > Client master > Edit client Here you select the Assessee to which you have to change the details of the signing person. Here you can change the details of the signing person. Hope this Helps

Portuguese Civil Code

What is Portuguese Civil Code? The Portuguese Civil Code in India is applicable only to the state of Goa and the Union territories of Dadra & Nagar Haveli and Daman & Dui. As per the Portuguese Civil Code, Income earned by the husband and the wife ...