Import Form 16

What is the Use of Importing form 16?
Client Master:

It will create bulk client master as well as auto-populate their data for salary, House property, other sources and deductions as available in Form 16-part B PDF
It will Import salary, House Property, Other sources and Deductions of the

Selected client

from the button "Import Form 16PDF"
Let's discuss Client Master Option

Step 1: Go to >> Client Master Click +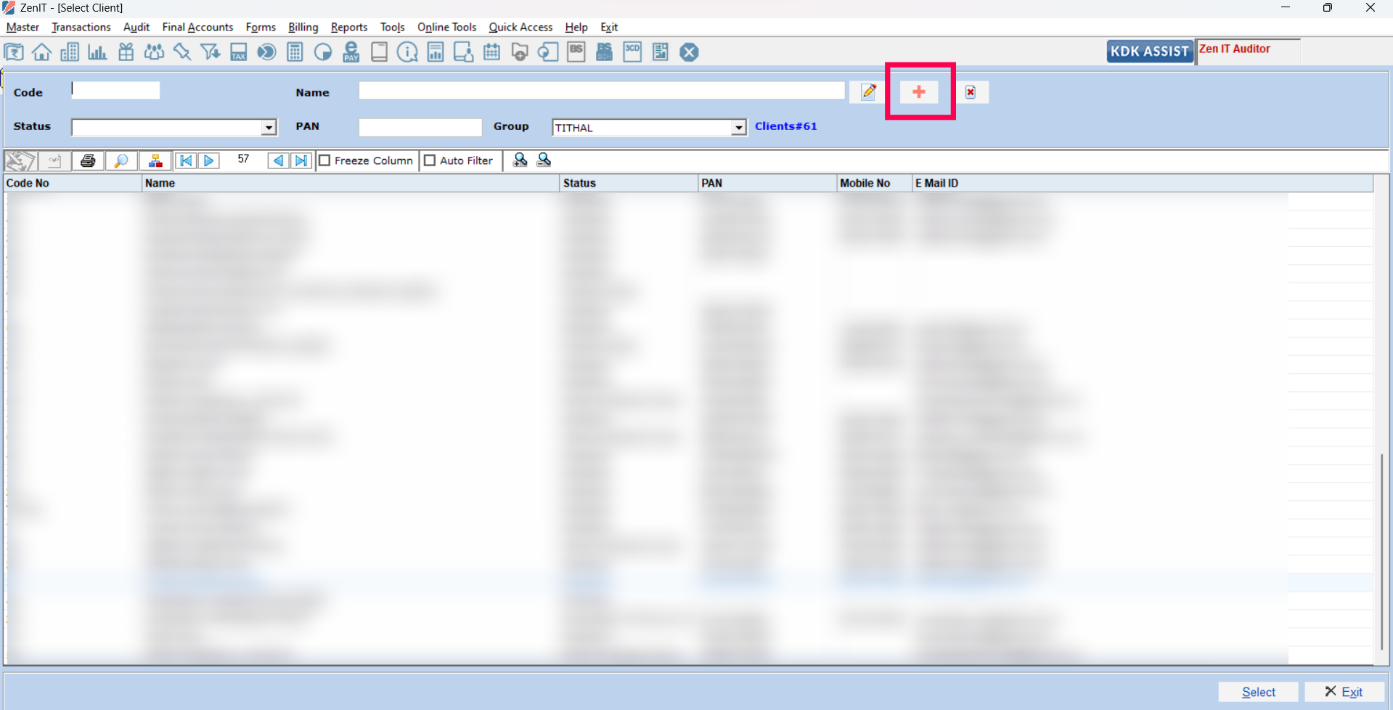 Step 2: Click on Import Form 16 Button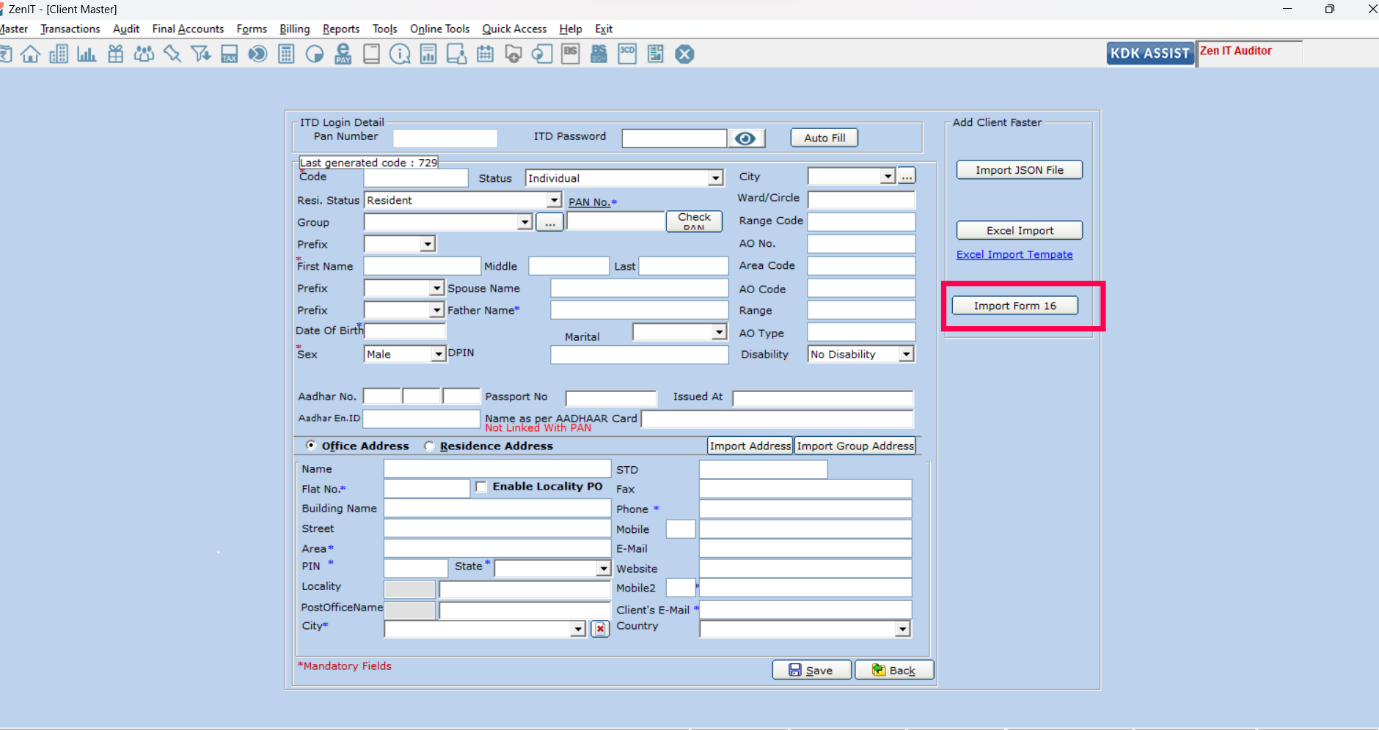 Step 3: Browse the Folder in which Form 16-Part B PDF files are saved.

It is advised to keep all pdf files in one folder and then import, if you wish to import/create bulk clients.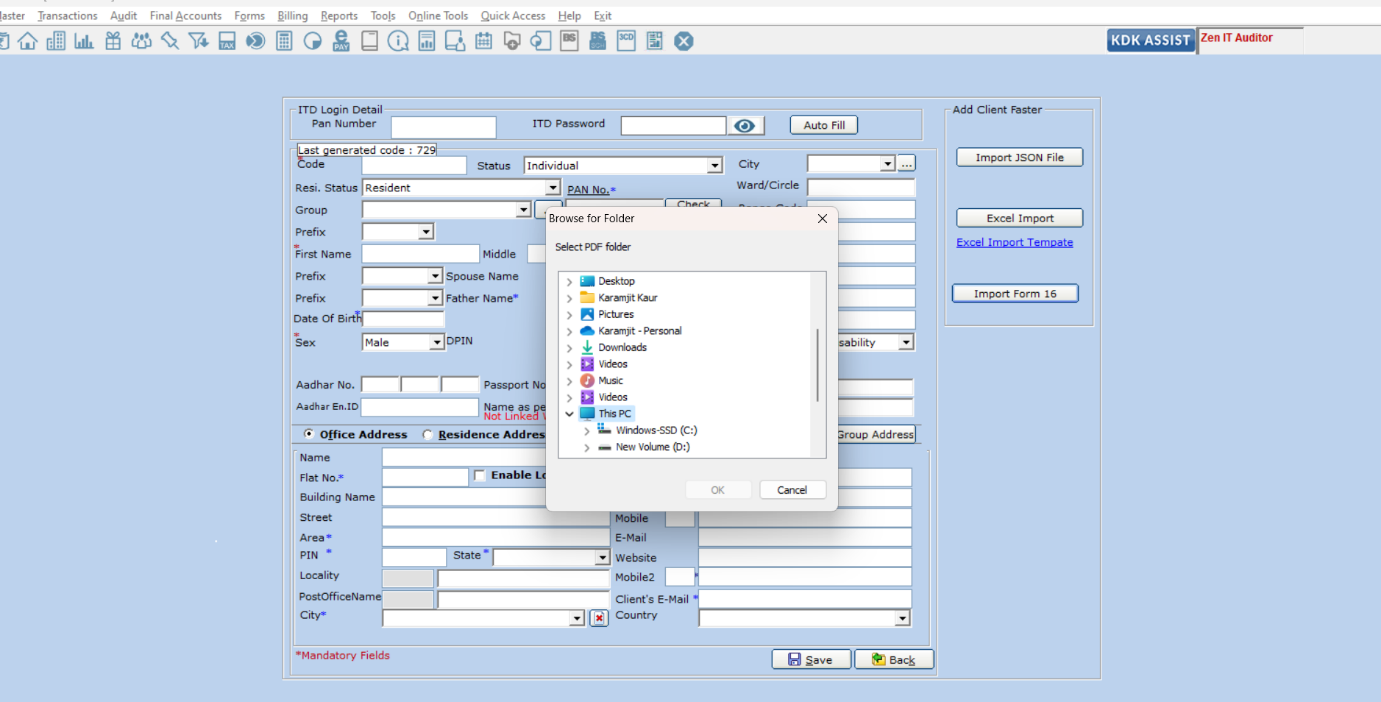 Step 4: After Selecting the relevant folder this is how software will read all the files and show you the details on screen.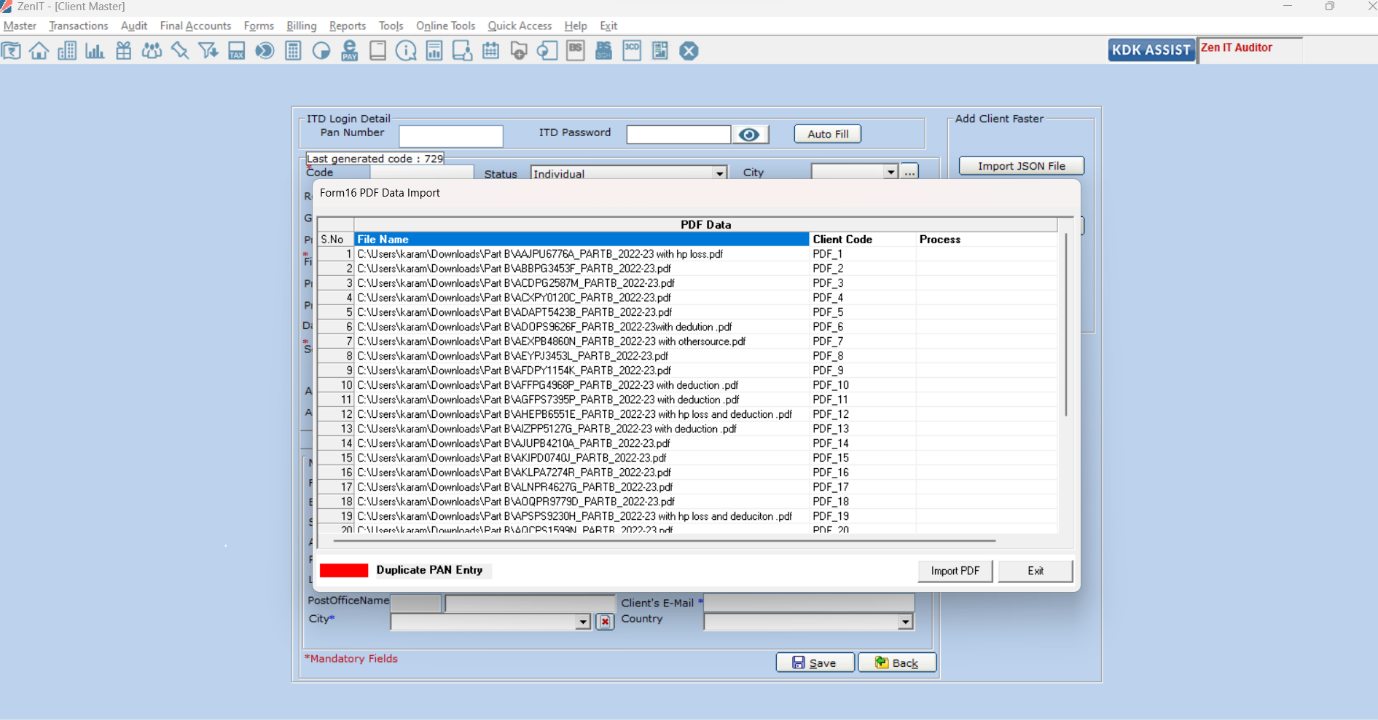 Step 5: Now click on Import PDF button.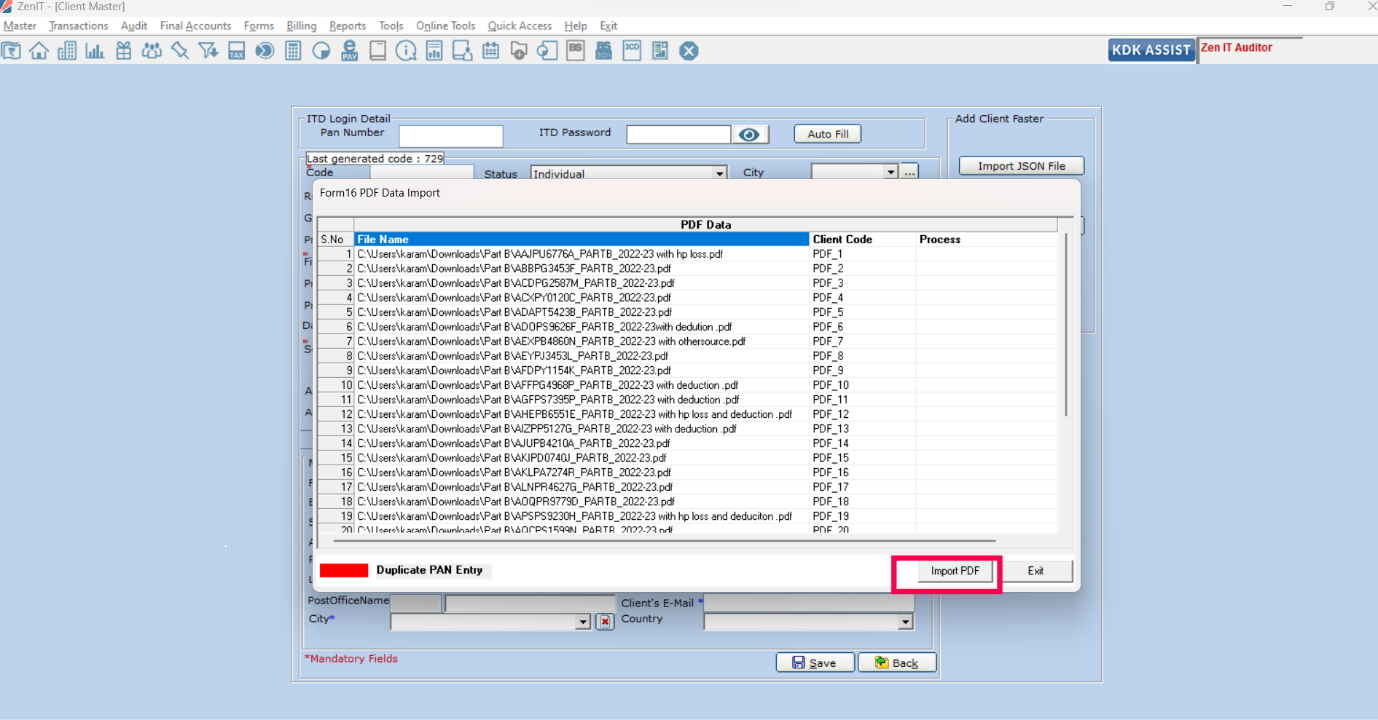 Now it will start Importing the data and it will show processing status in Yellow highlight as shown below

And once the process is complete the message as shown below will come.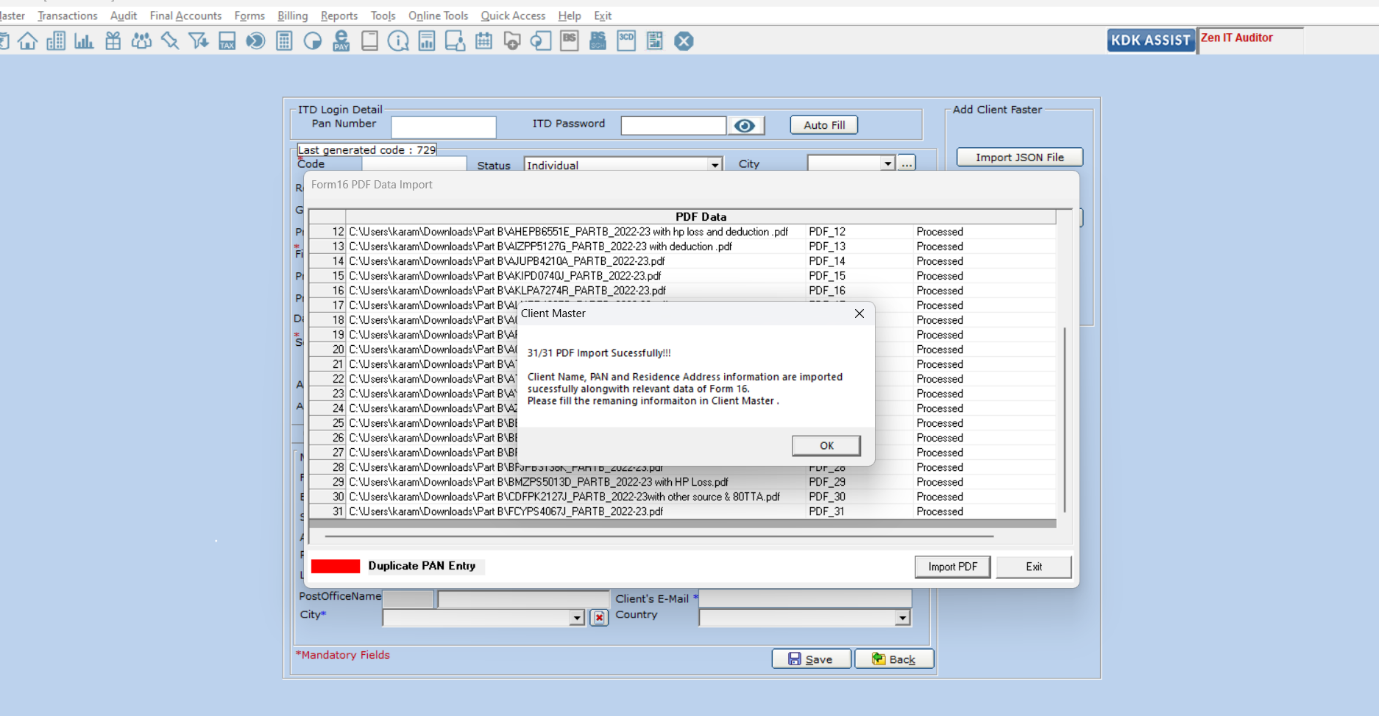 Please keep in mind few points
Form 16 – Part B PDF is required to import the data.

Income from salary, Income from House property, Income from Other sources and Deductions data will be fetched.

The particulars column of data fetched from form 16 will have the heading "As Per Form 16"
Now let's see how the Import form 16 PDF in Transactions>>>Salary will work.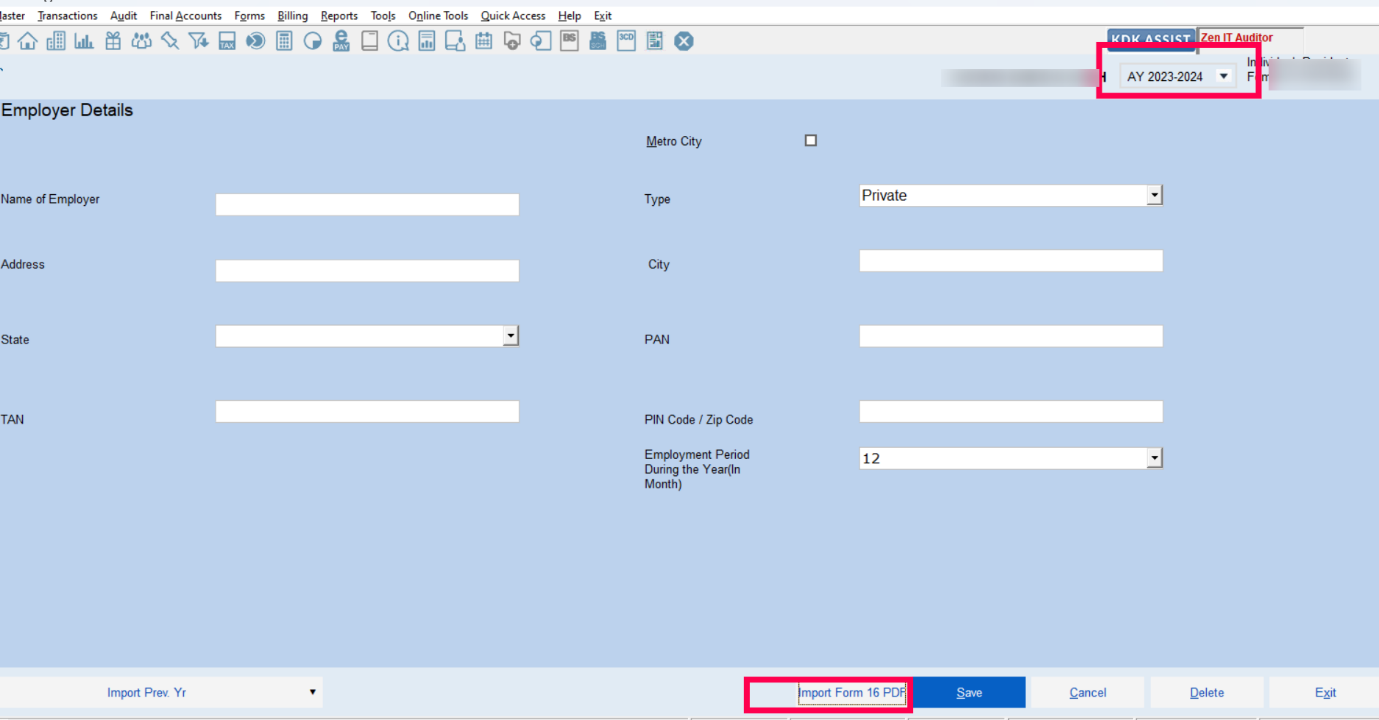 Here the PAN and AY should be same as in PDF form, just click on this Button and browse the PDF of selected client and then Import.

Now after browsing the Form 16PDF-partB, Click on Import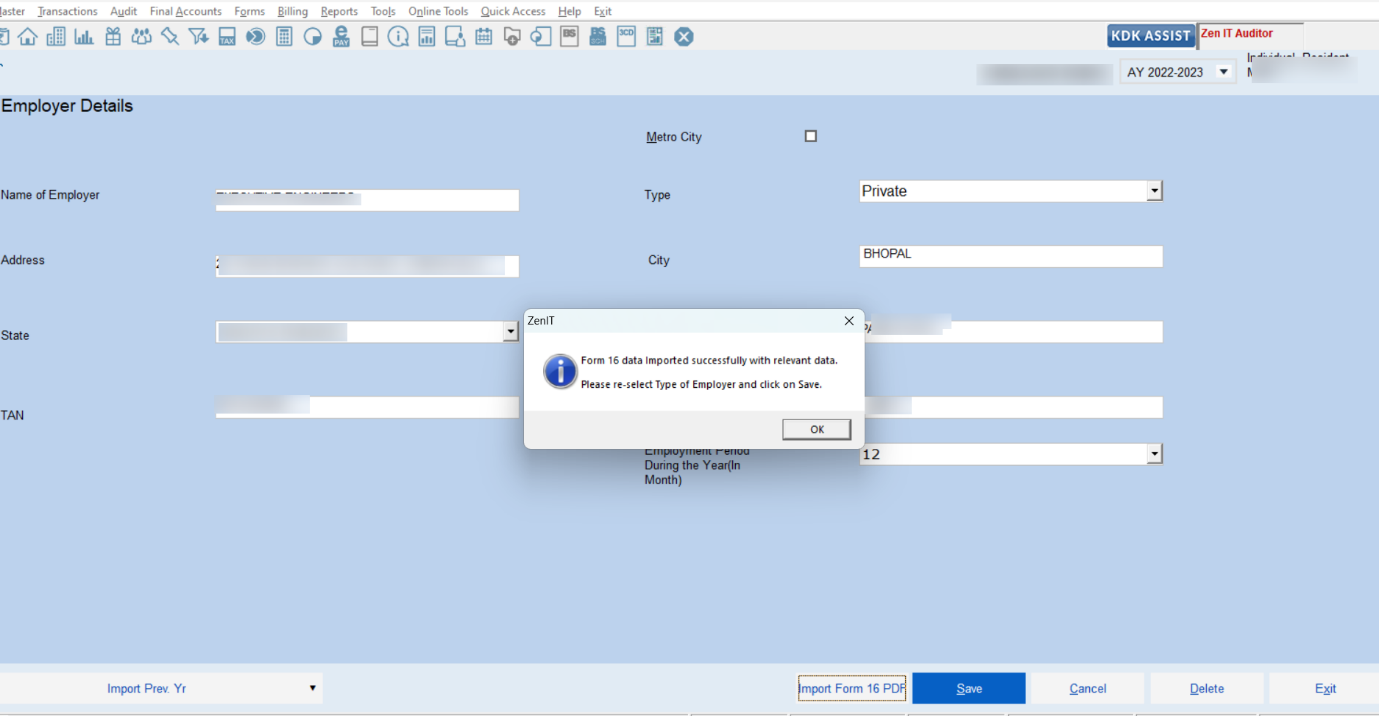 This is how your Data will get automatically fetched in software.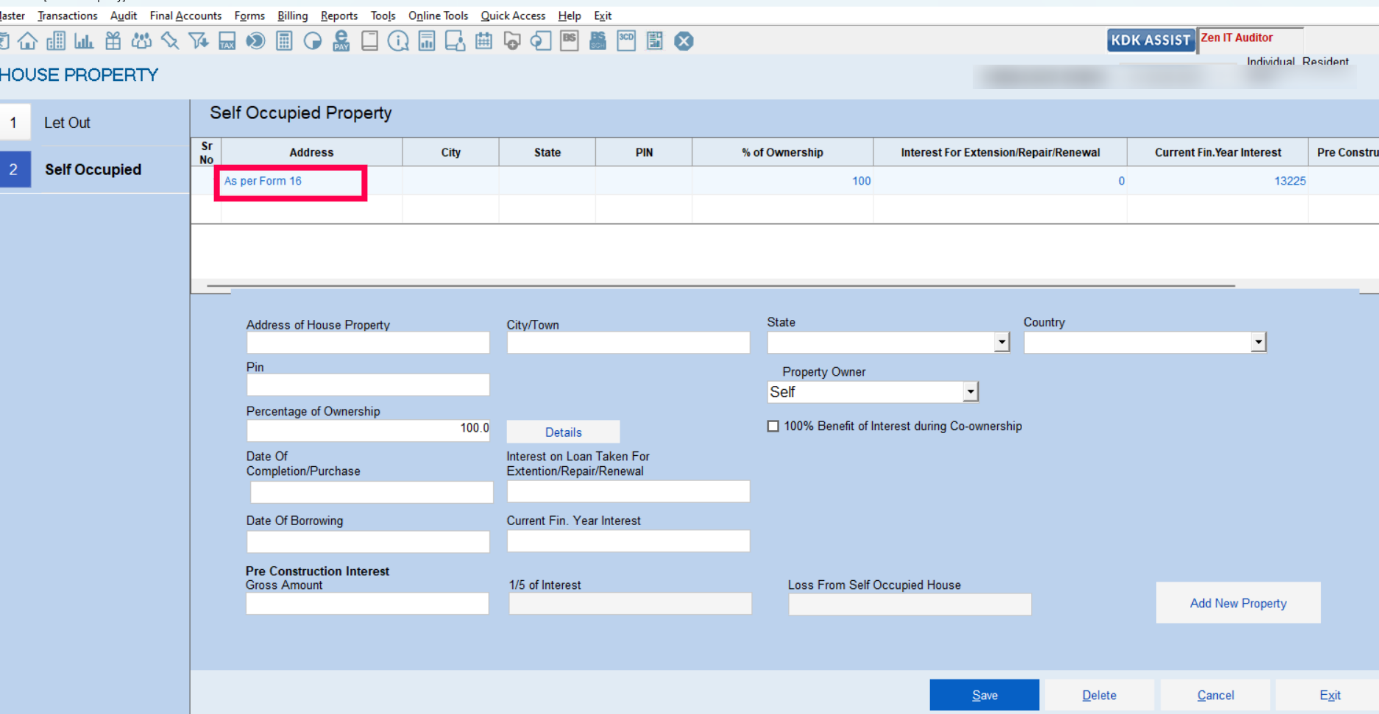 Q. What is the difference in both the options?
A .The option given in client master will help you to create the new clients using form 16 partB pdf and also it will populate the data available in the Form for all the clients.
So it will work two ways i.e create client and populate data in Salary , HP, OS and deductions and help the user to just prepare the return from Form 16 by just importing.
The option given in Transactions>>Salary will Import the data for the selected client only.
Q. How the address will be imported?
A. By default software will import the address in the form 16 to "Residence Adress" section in client master.
Q. What about the Residential address?
A. By default software will select the status as "Resident". You are advised to check and change if the status is different.