If the user has already signed up and the application will asks again for Sign-in.

The user needs to enter the login details and login.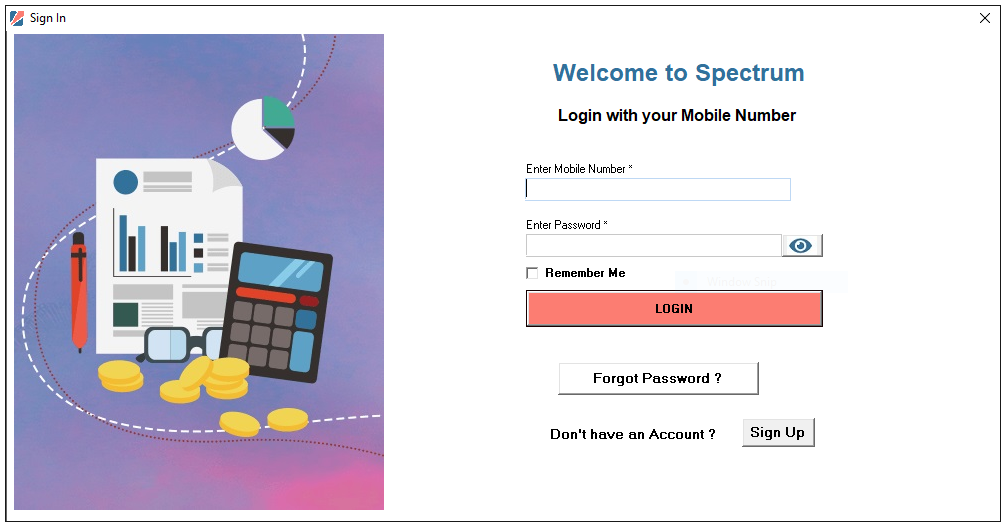 If the user has not signed up, they need to sign up.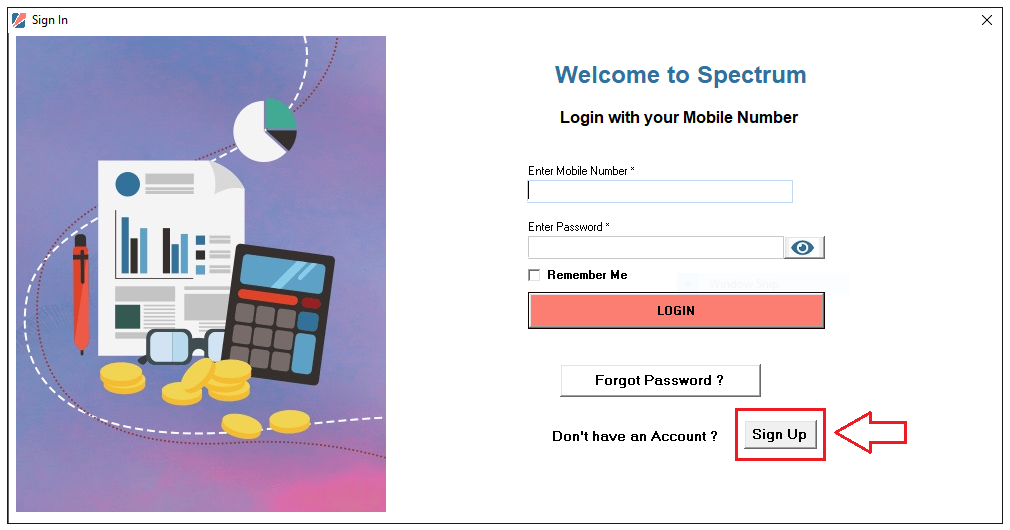 In the Sign-Up Window, fill in all the required details.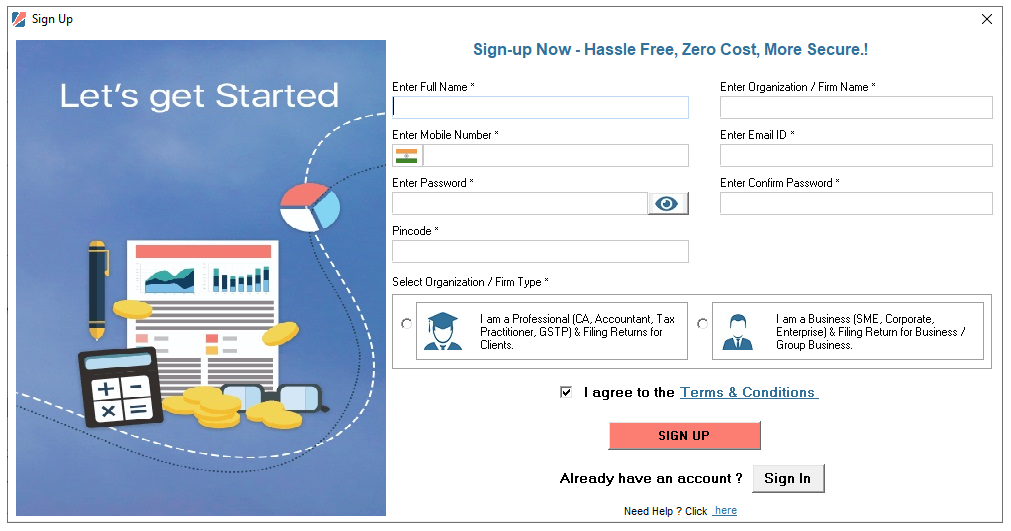 Enter all the necessary information here and then click on the "SIGN UP" button.
Input the OTP (Valid for the next 15 minutes) that was sent to your mobile number, then click on "Verify OTP".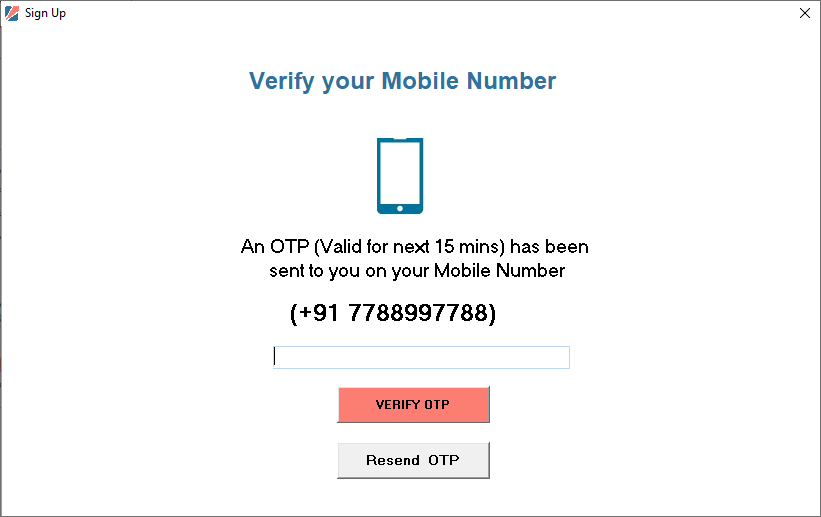 Once successfully verified, the SIGN-IN screen will appear.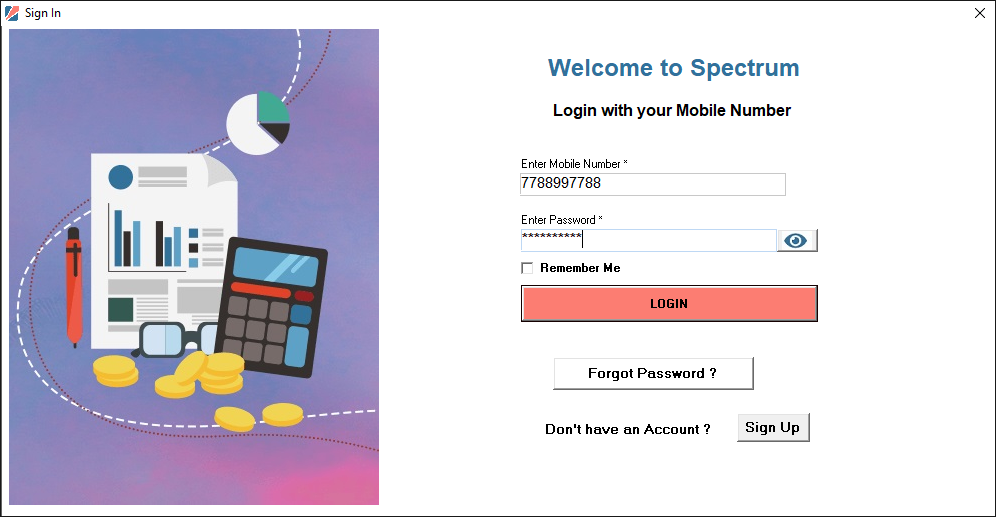 When you click on the Login Button, a message will be displayed -

To run the software in Trial, click "Yes".
For "LAN" click "No".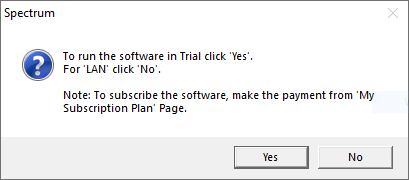 Press the 'Yes' button to run the software as a TRIAL.
Next, click on the Profile Icon

located in the upper right corner.

After clicking on Profile, two tabs will be visible on the window: "Profile" and "My Subscribed Plan".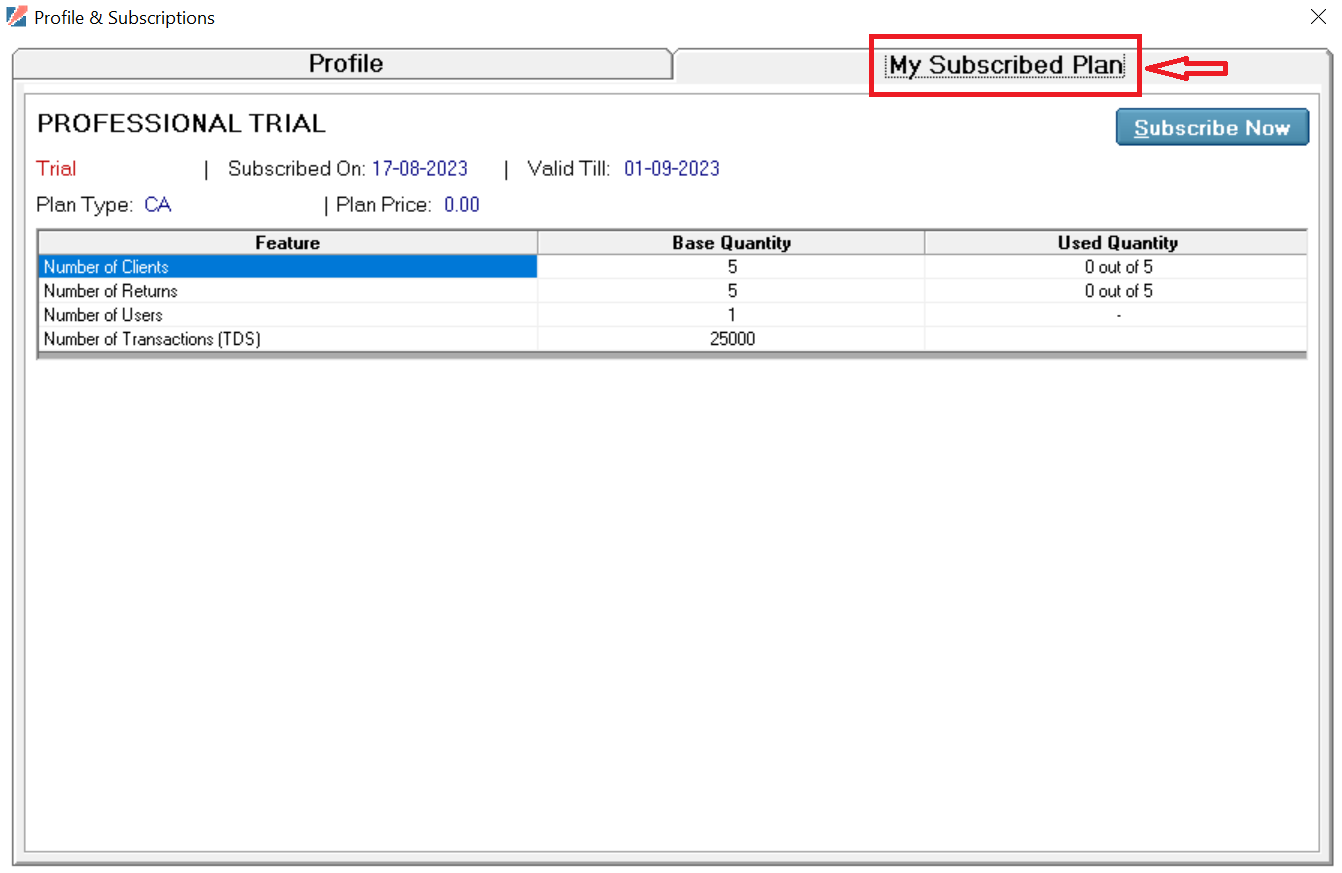 Click on the "My Subscribed Plan" tab, then click on the "Subscribe Now" button.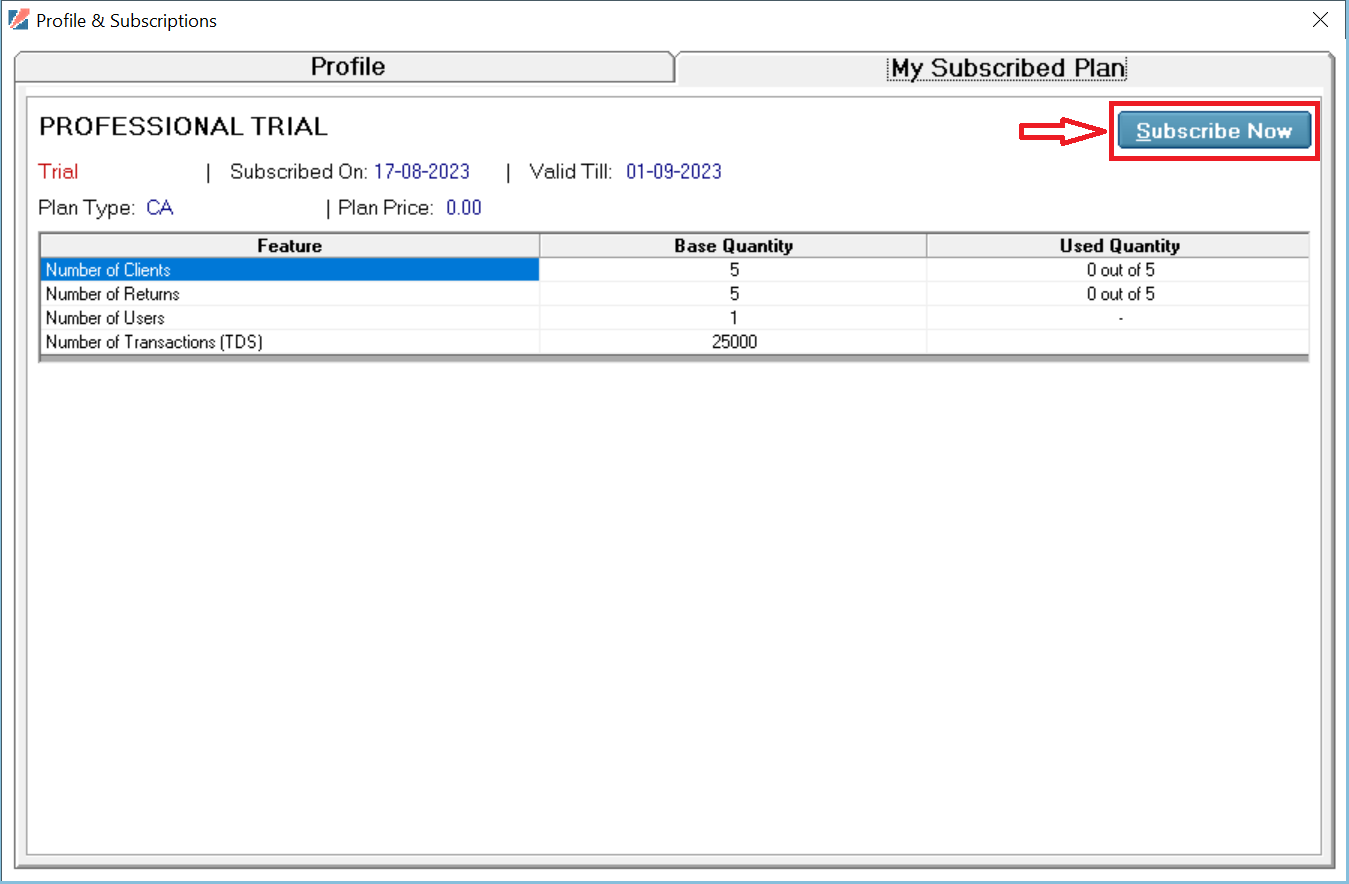 Based on your selection, you will be redirected to the Plan Page. Choose your desired plan and proceed to payment, making any necessary changes to your billing information.

After the payment is successfully processed, a congratulatory message will be displayed, outlining the subsequent steps to follow.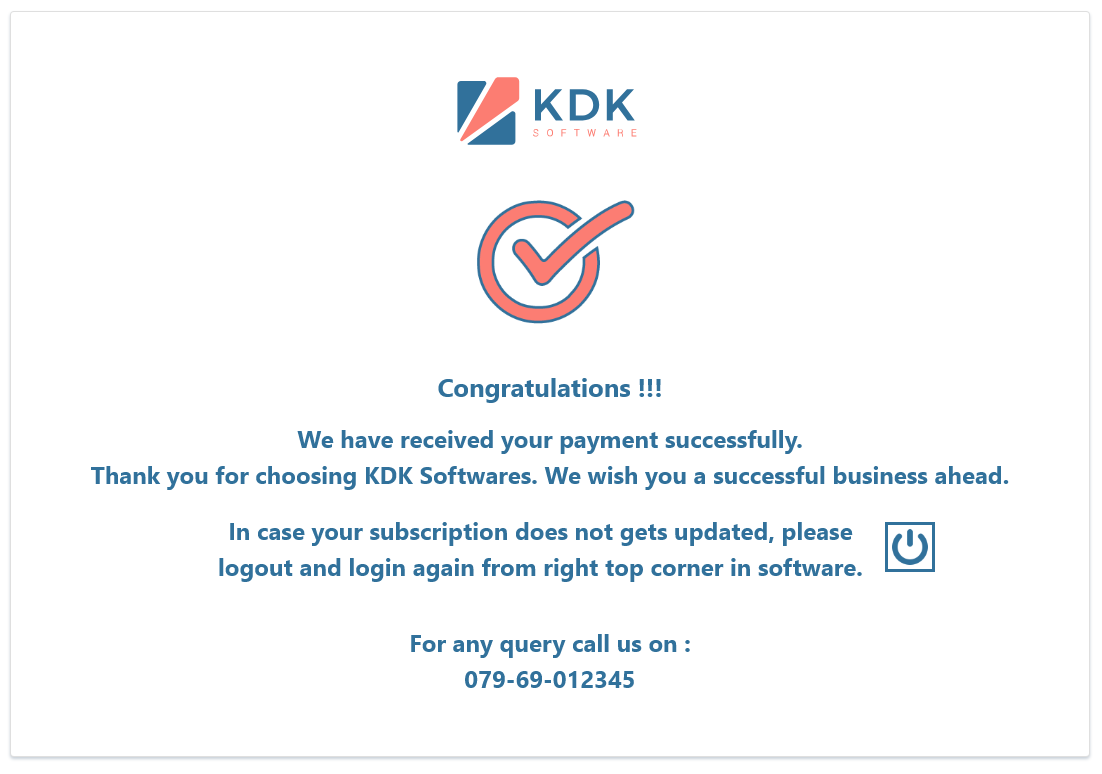 Now, kindly log out and log in again.