How to Export GSTR-1 Return in MS Excel?
To export GSTR-1 returns in the MS Excel follow the steps below :

Steps 1 :
Gateway of
Tally
>
Display
>
Statutory Reports
>
GST
>
GSTR-1
.
Alternatively, Press Alt+G (Go To) > Type Here or Search GSTR-1 > Press Enter.

Step 2 :
F2: Period: Select the period for which returns need to be filed.


Step 3 :
Press
Alt+E
and select
E-Return
from the menu.

Step 4:
Select Excel (Spreadsheet) as the File Format.


Step 5:
Specify the folder path to save the e-return in the File path field.


Step 6:
Set the option Export Document Summary to Yes and press Enter.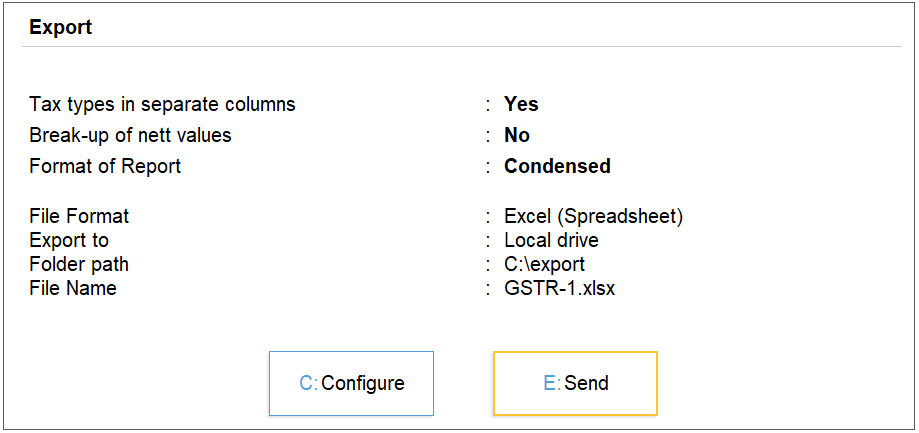 Step 7 :
Click Send to export the e-return.

Hope this helps.