In Deductor master, the detail of all the deductors for which the return has to be prepared is created. In order to access the
Deductor
details, click on the

tab in figure below :

If you enter TAN number and Income Tax e-filing Password, 85% Details are Auto Populated - Enter Complete Details here and Save.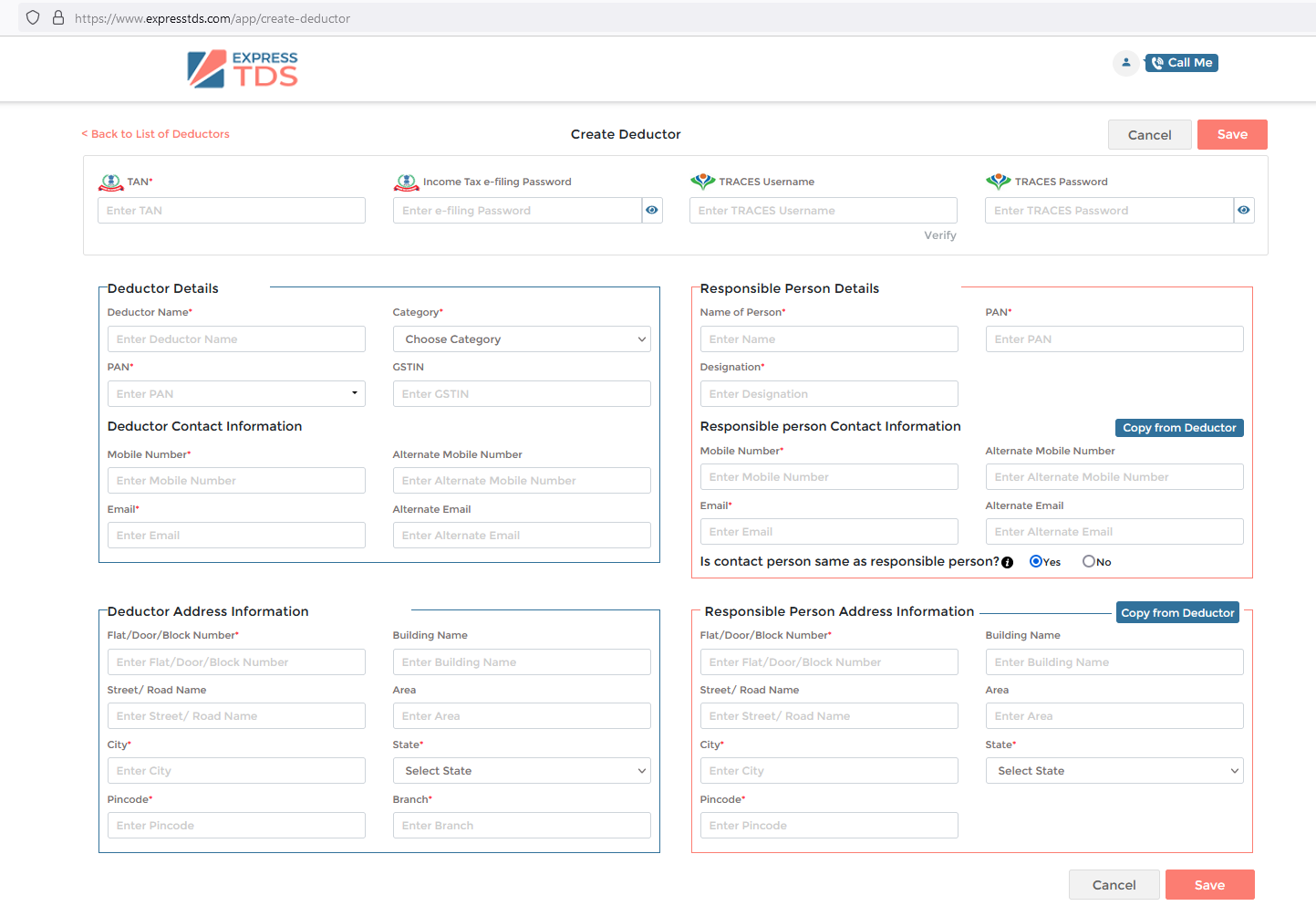 After fill all details and once you saved, Deductor Master Created.

Also, You have Create the Deductor Master from TEXT or TDS Files.

To Import the TEXT or TDS file click on - Import Deductors Button.


Its Import Deductor Master.

Hope this helps.