Form MBP-1 Notice of interest by director

Form MBP-1 Notice of interest by director
Every director shall disclose his concern or interest in any company or companies or bodies corporate (including shareholding interest), firms or other association of individuals, by giving a notice in writing in Form MBP1.
It shall be the duty of the director giving notice of interest to cause it to be disclosed at the meeting held immediately after the date of the notice.
All notices shall be kept at the registered office and such notices shall be preserved for a period of eight years from the end of the financial year to which it relates and shall be kept in the custody of the company secretary of the company or any other person authorized by the Board for the purpose.
Follow the steps below to generate MBP- 1 Form
Open the
ROC software
, go to Master
→
Director/KMP/Partner Master [DIR-3] option given in menu bar.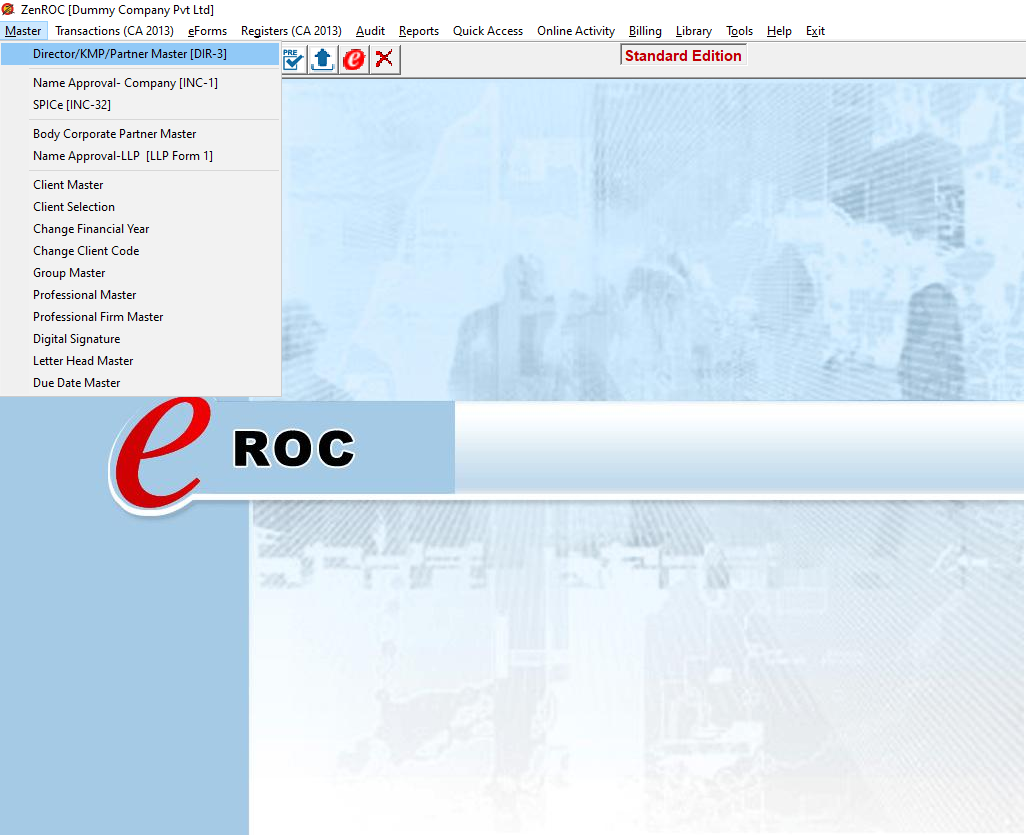 Now click on new and enetr director name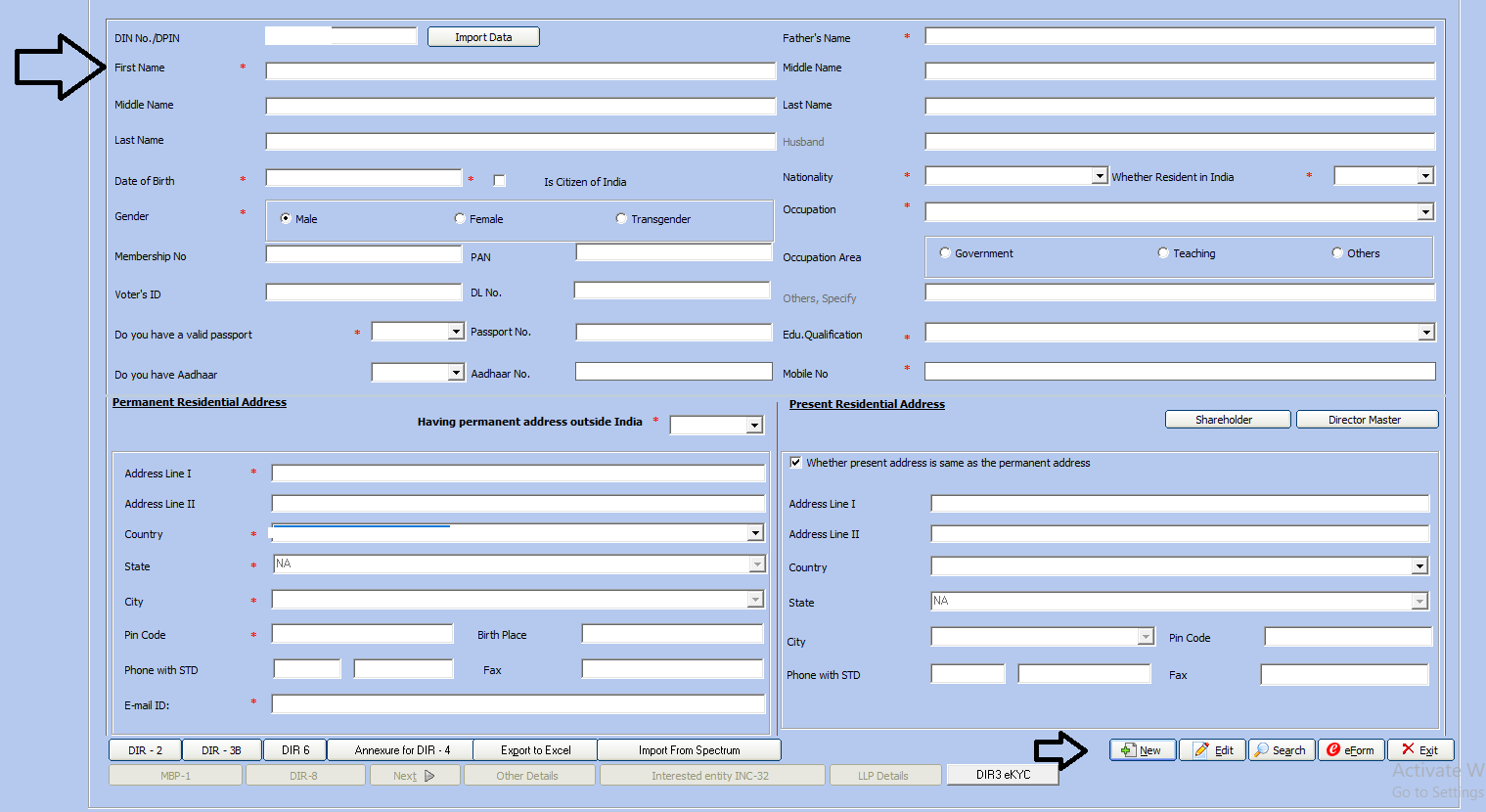 Now click on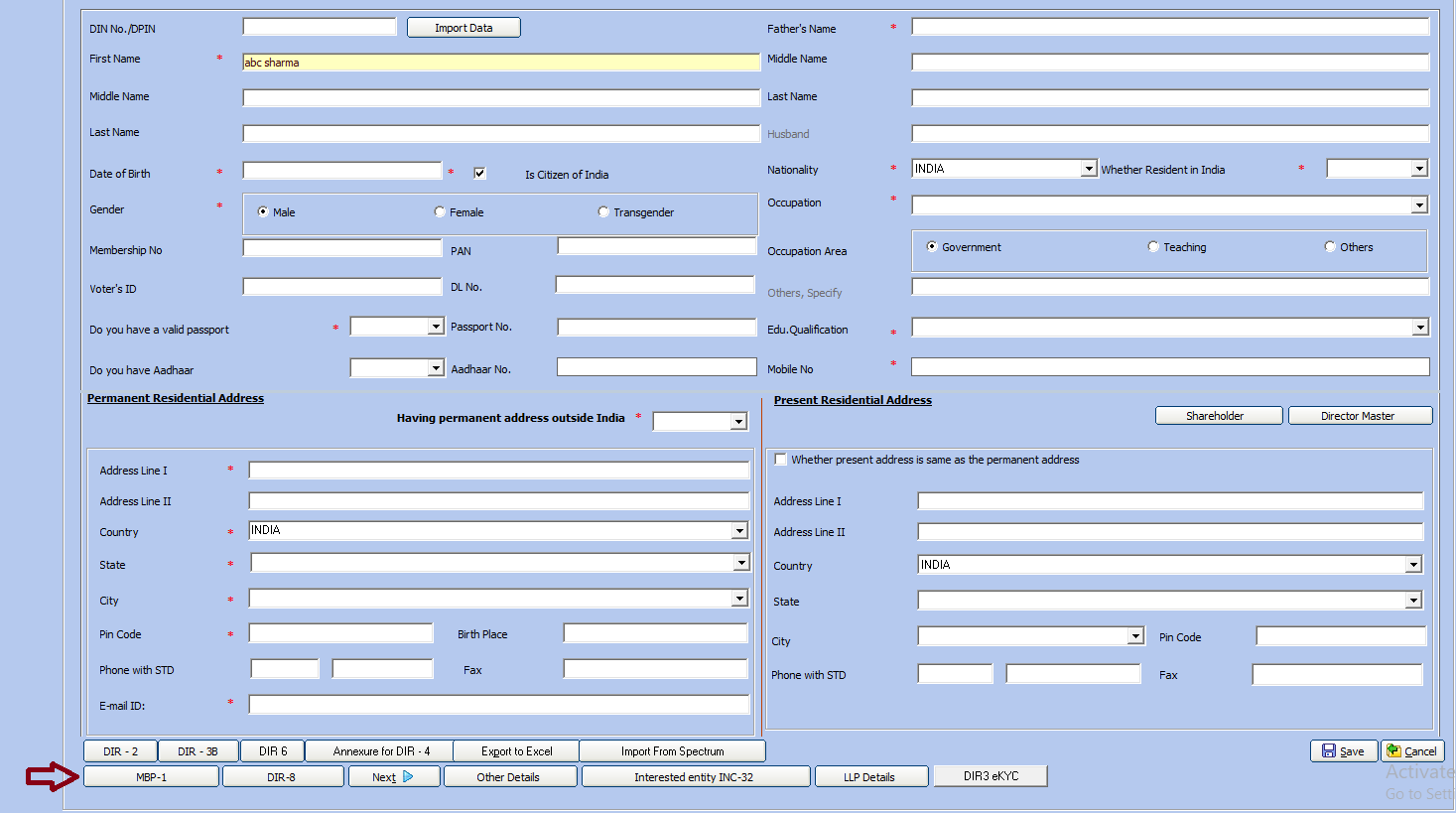 Provide all the basic details:

Date and Place
Name of compnay
Nature of Intrest
No of share
Date on which intrest /concern arose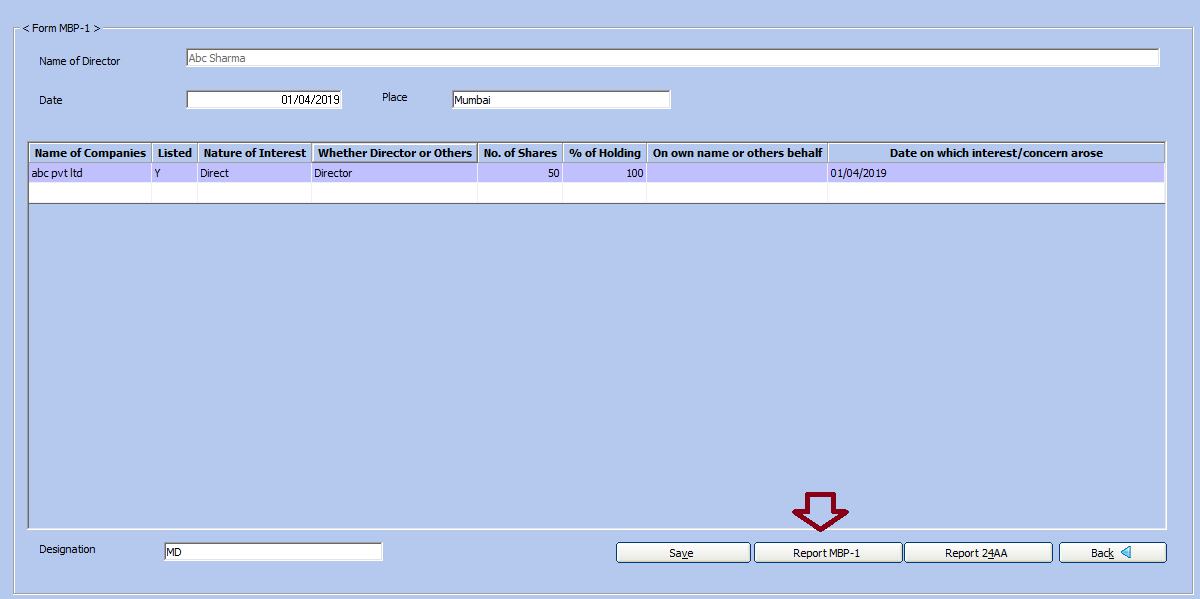 Now click on Report MBP-1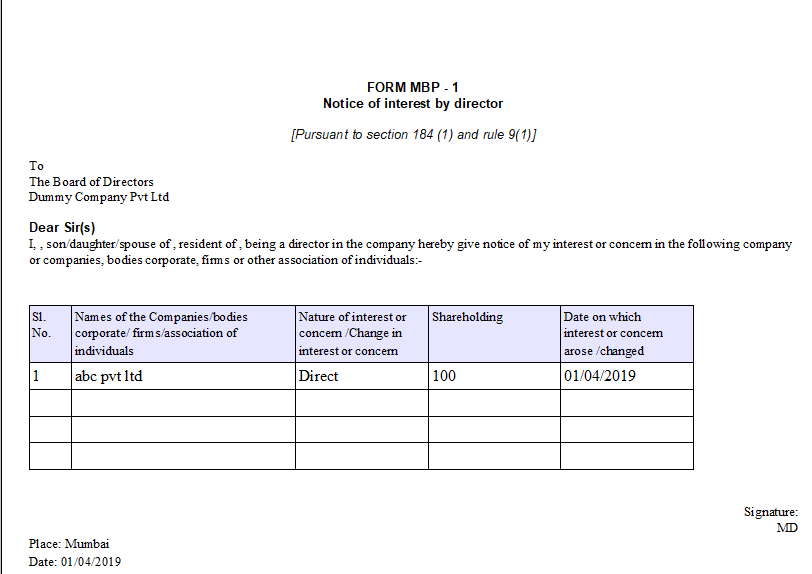 Form MBP-1 need not be filed anywhere or attached to any form. The details need to be simply entered into the register of contracts maintained in form MBP-1
Hope this Helps
Related Articles

LLP Form 11 Annual Return

LLP Form 11 Annual Return Limited Liability Partnership (LLP) registered in India under the LLP Act, 2008 must mandatorily file LLP Form 11 Annual Return each year. Filing of LLP Form 11 is a mandatory annual compliance for all LLPs, irrespective of ...

Different Form in ROC and Attachment of ROC Forms

Solution: In our software we are provided all the Blank Templates for Multiple Supportive e-Forms like INC-1, DIR-12 etc. Regarding Blank forms Go to Reports > Attachments > Select Particular e-form Once click on particular tab/form Blank form is ...

Response notice u/s 148

Response notice u/s 148 Issue of notice where income has escaped assessment. 148. (1) Before making the assessment, reassessment or recomputation under section 147, the Assessing Officer shall serve on the assessee a notice requiring him to furnish ...

How to calculate and allocate Interest

How to calculate and allocate intrest Interest on late deduction and late deposit of TDS/TCS is applicable at the rate of 1% and 1.5 % per month respectively. Here, 1% rate is applicable from the date on which tax was deductible to the date of actual ...

MGT 7 Prescrutiny error - ROC

MGT 7 Prescrutiny error -"To be digitally signed by Company Secretary /Company Secretary in Practice not entered , Please enter " Possible Resolution: - The annual return, filed by a listed company or a company having paid-up share capital of ten ...