Exbace validation error "At list One child member out (Tag name ) "table name "as on "date" "table name "as on "date""

Exbace validation error "At list One child member out (Tag name ) "table name "as on "date" "table name "as on "date""

Enter detail with the parent-child method; this is the most prevalent method of modeling for presentation, definition and calculation linkbases. In this modeling technique, individual elements are organized in a tree-like structure. This structure allows representation of information using parent-child relationships wherein each parent can have many children, but each child has only one parent.

An example is shown below in the screen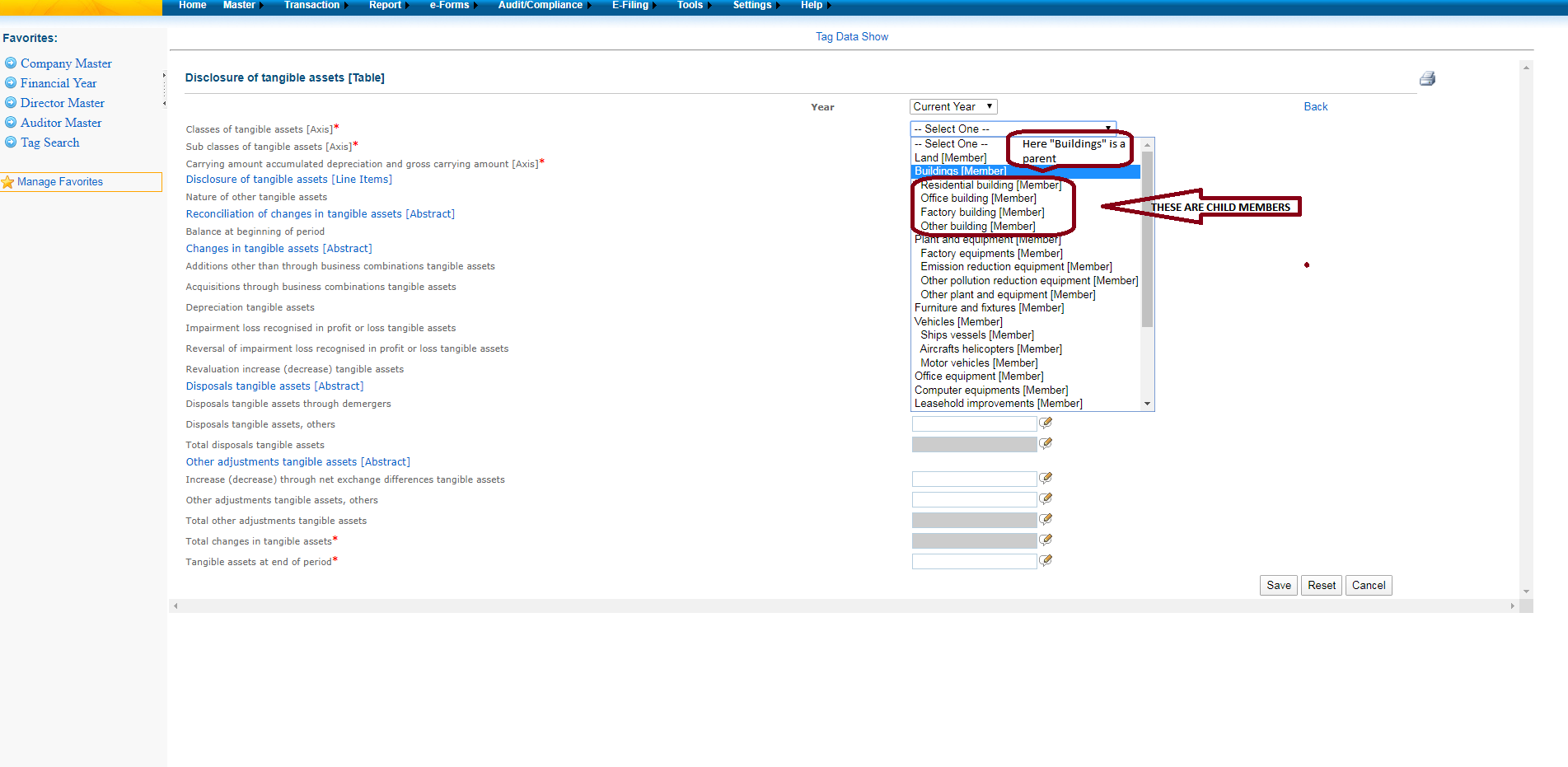 Note – Detail should be entered only in the child table and is not required to enter
details
in the
parent
table, the total of all child
members
, will appear in parent table
automatically
.