"How to change or update the the Email address to sent the details like reconciliation".


1
.
Email
Setting
s
By default, email is sent to Email Id mentioned in the authorized signatory section in Client master Information, if the Contact person Section is not filled.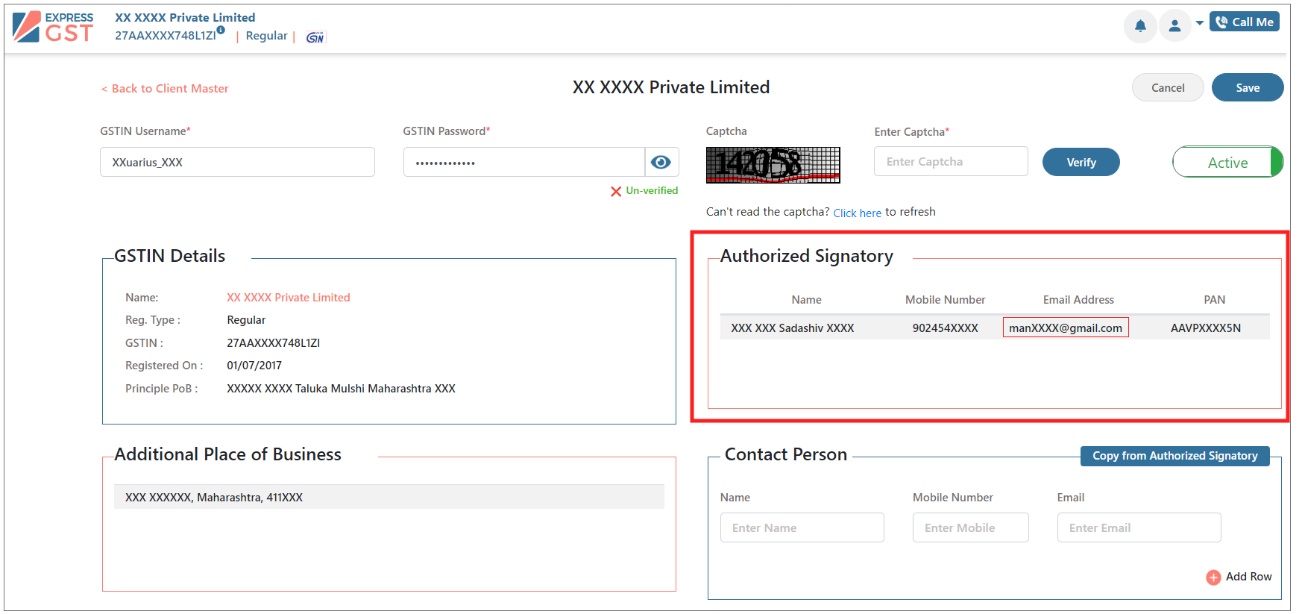 2.
Contact Person Section
If the person mentioned in Authorized Signatory does not check the emails frequently, then the user of the application can add the email address to notify the relevant person as shown below.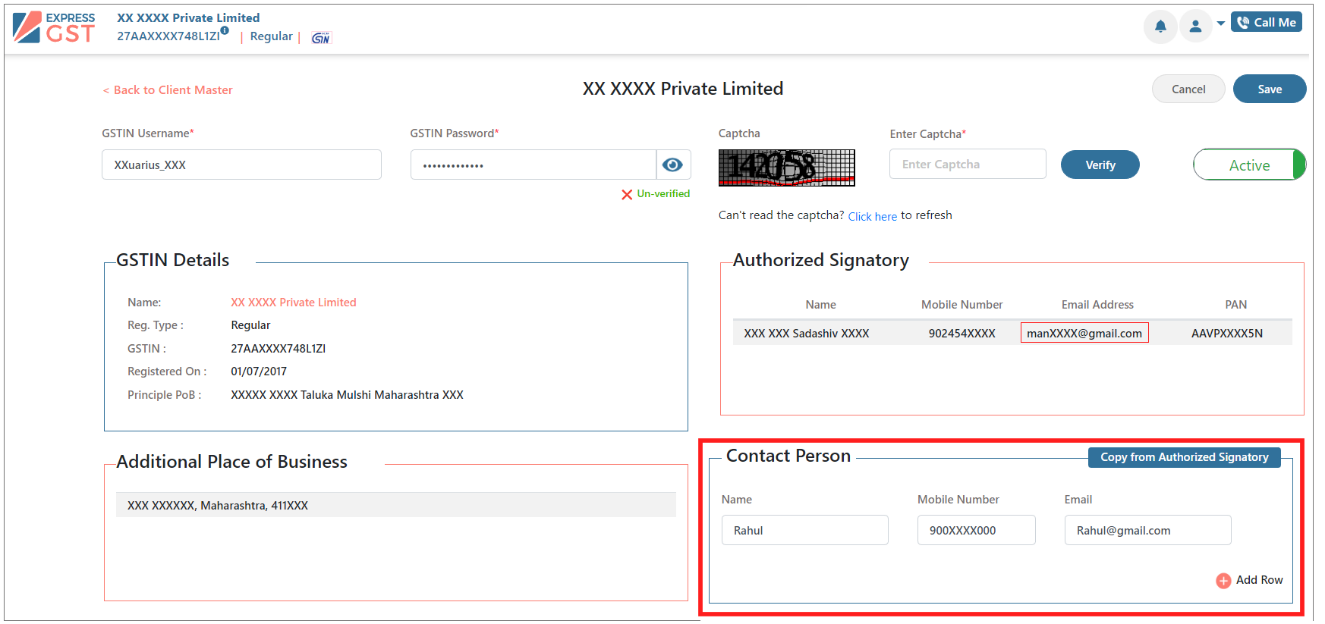 3.
Add
multiple
emails in contact person section
User can add more than one email in this section and email will be sent to all the contact persons email added.