Open the e-TDS software – Master --> Submitted Return → option given in the menu bar and enter the 15 Digit provisional receipt number (PRN)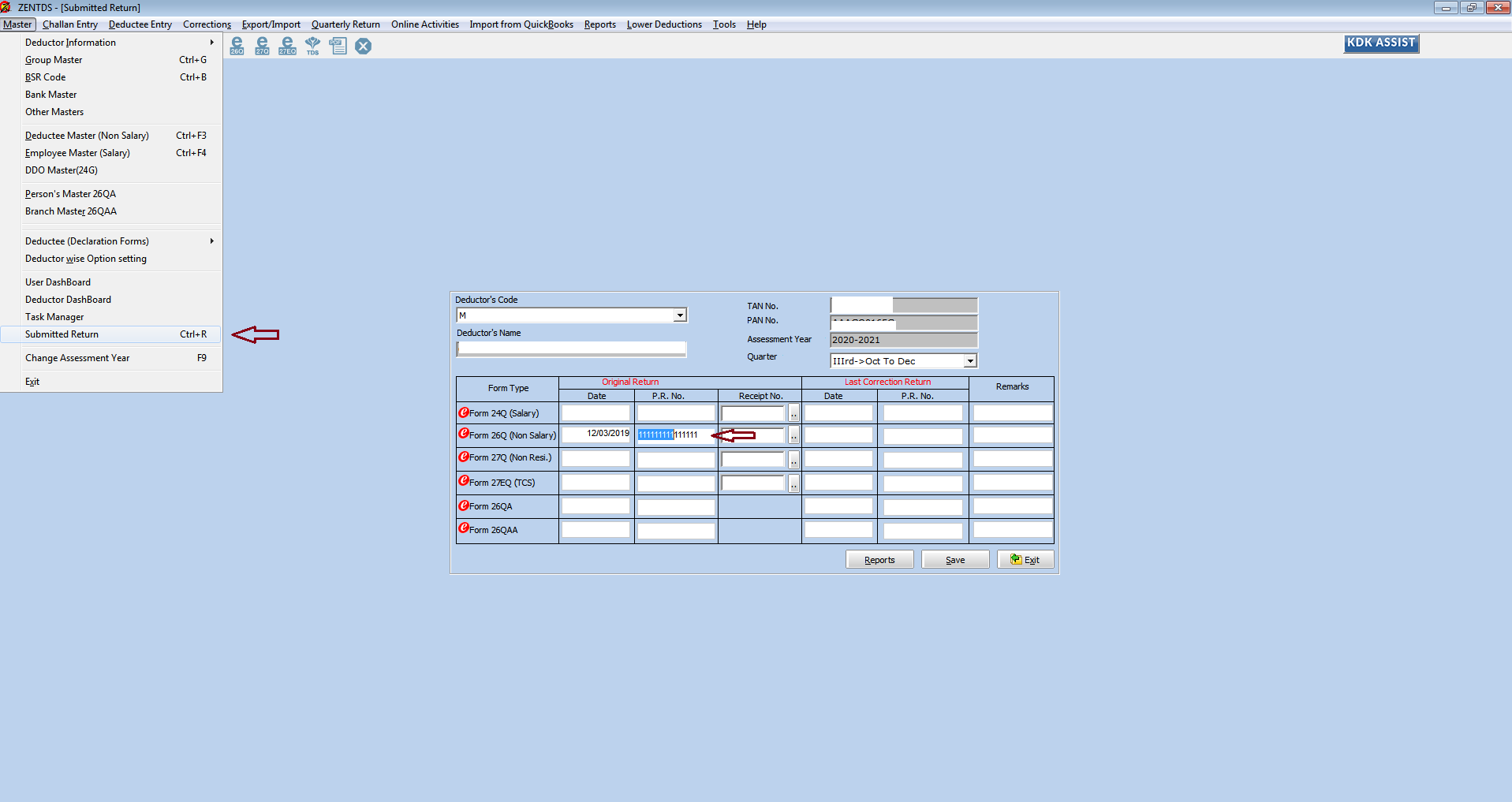 Now - Go to
Online Activity
→
Traces Activity
Click on "Request Consolidated TDS/ TCS Statement" and select the details for Form Type, Assessment Year (Master > Change Assessment Year) and Quarter and click OK.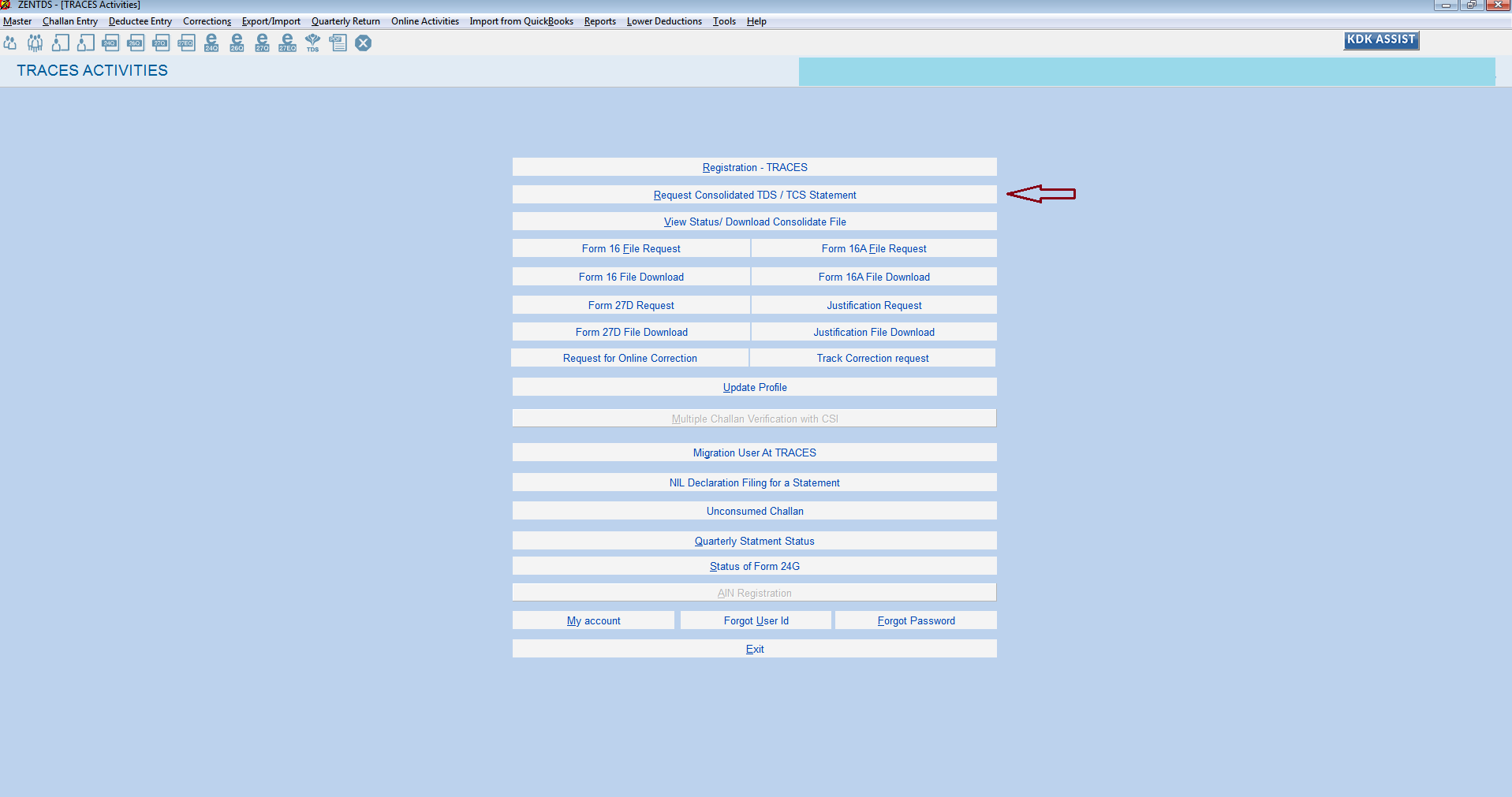 Then enter the Username and Password to login on the

traces website

.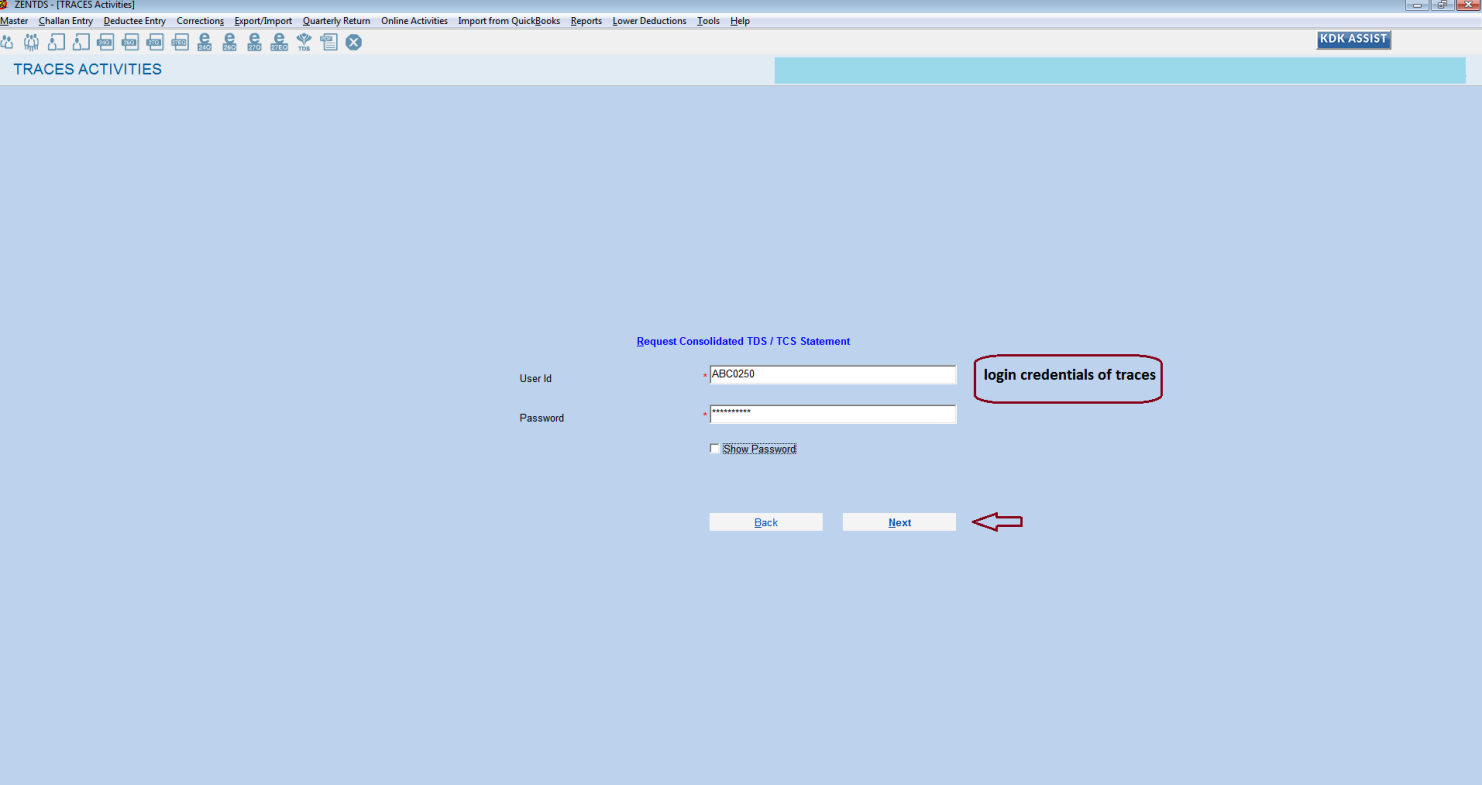 Auto redirect on traces website, enter the Verification code and then log in.

If the return is filed through TDS software, then all required detail for conso file request will be fetched automatically on the Traces site. IF the return filed data is not in the TDS software, then fill all the required details on the below page,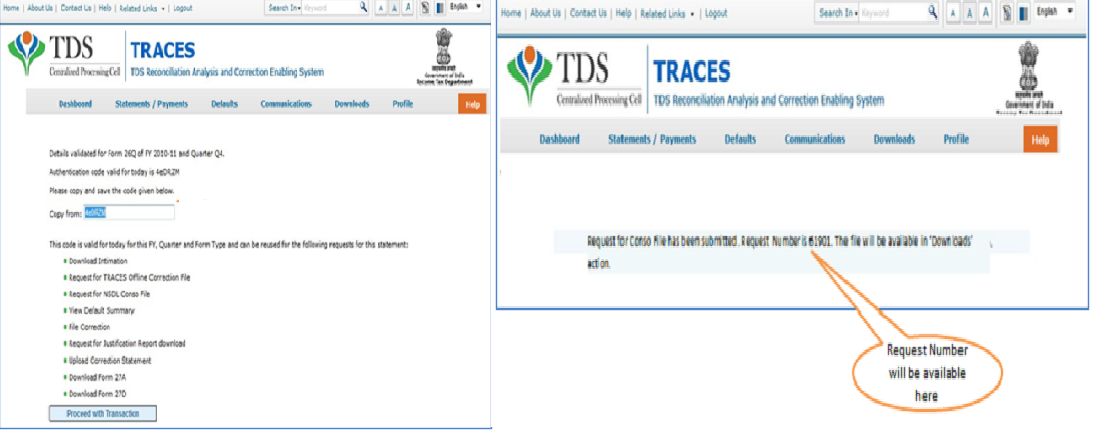 After the request is processed, the request detail will show up in the software under the
Download Consolidate File
menu
Download Consolidate File

Go to Online Activity → Traces Activity --> View Status / Download Consolidate File option given in the menu bar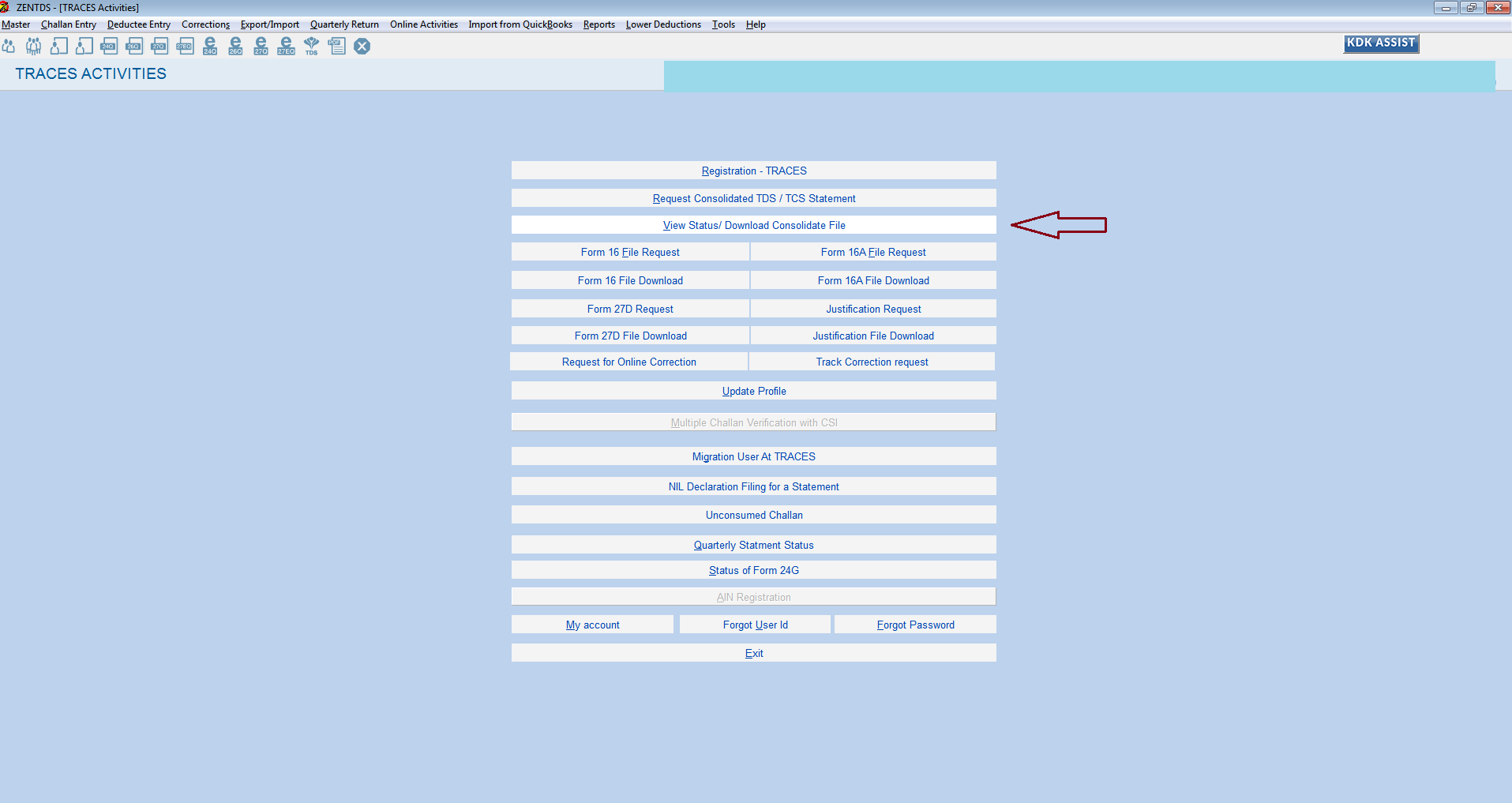 Now select the details of Form Type, Assessment Year and Quarter and click OK.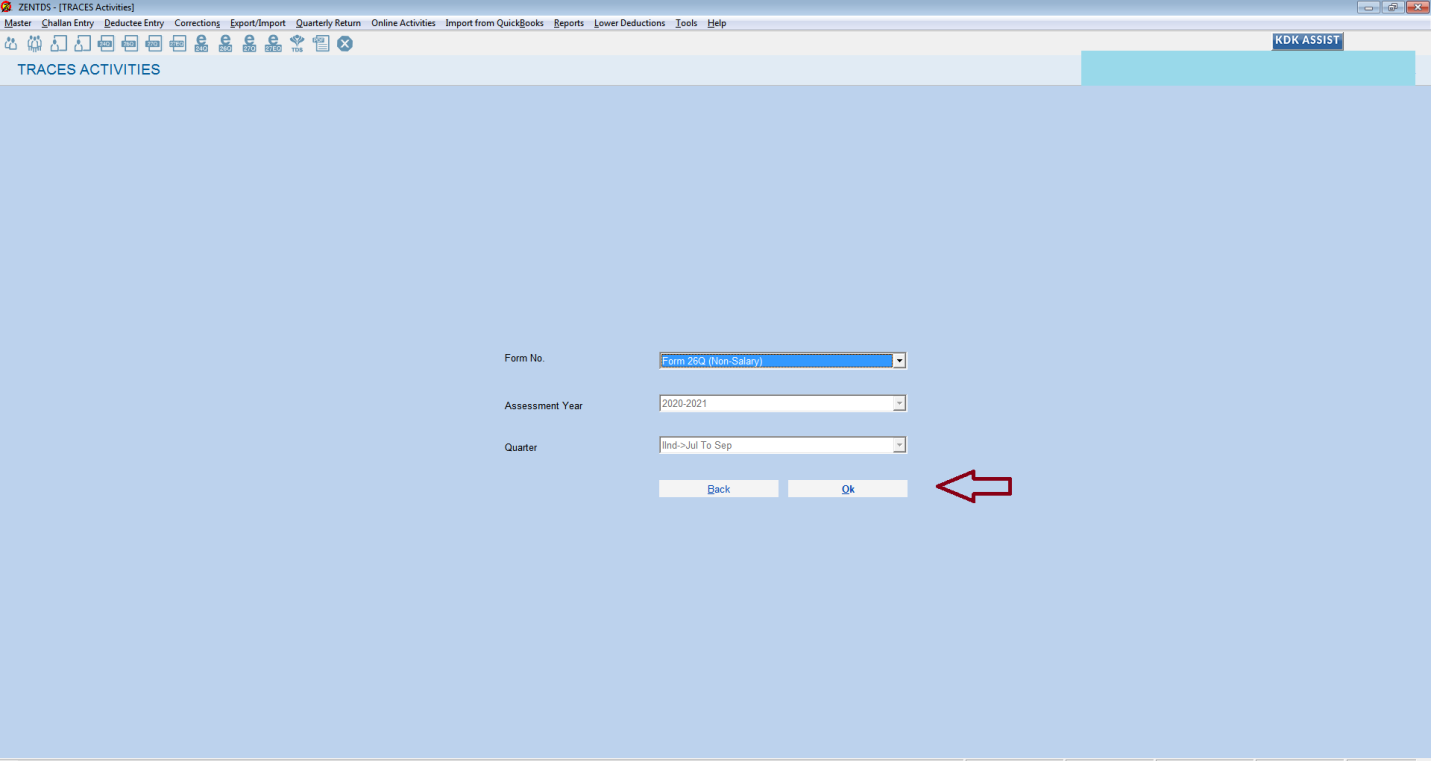 Then click on "Update Status (Alternate)" to check the availability of the conso file.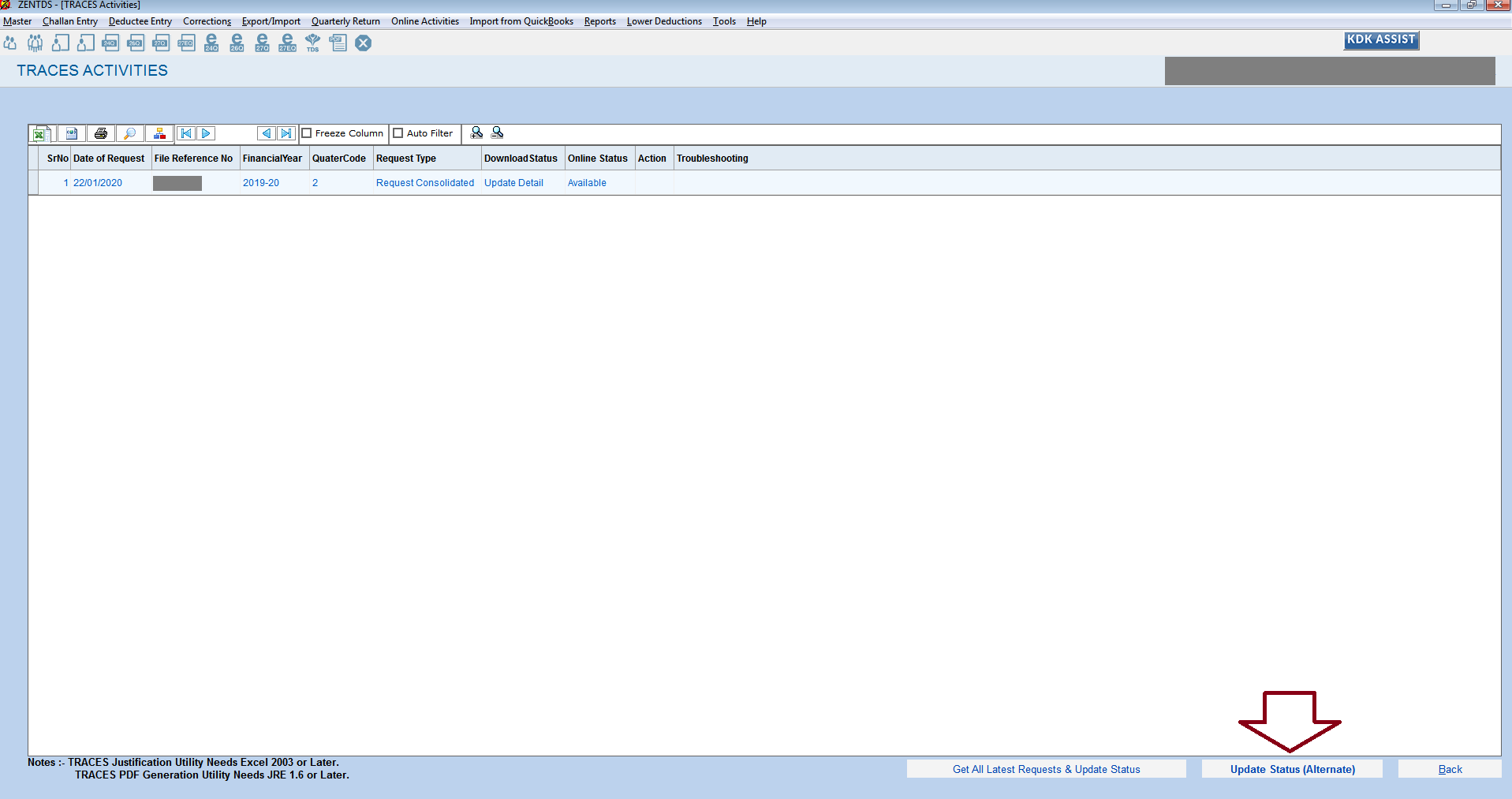 The request will be updated as per the department in the software once it is available.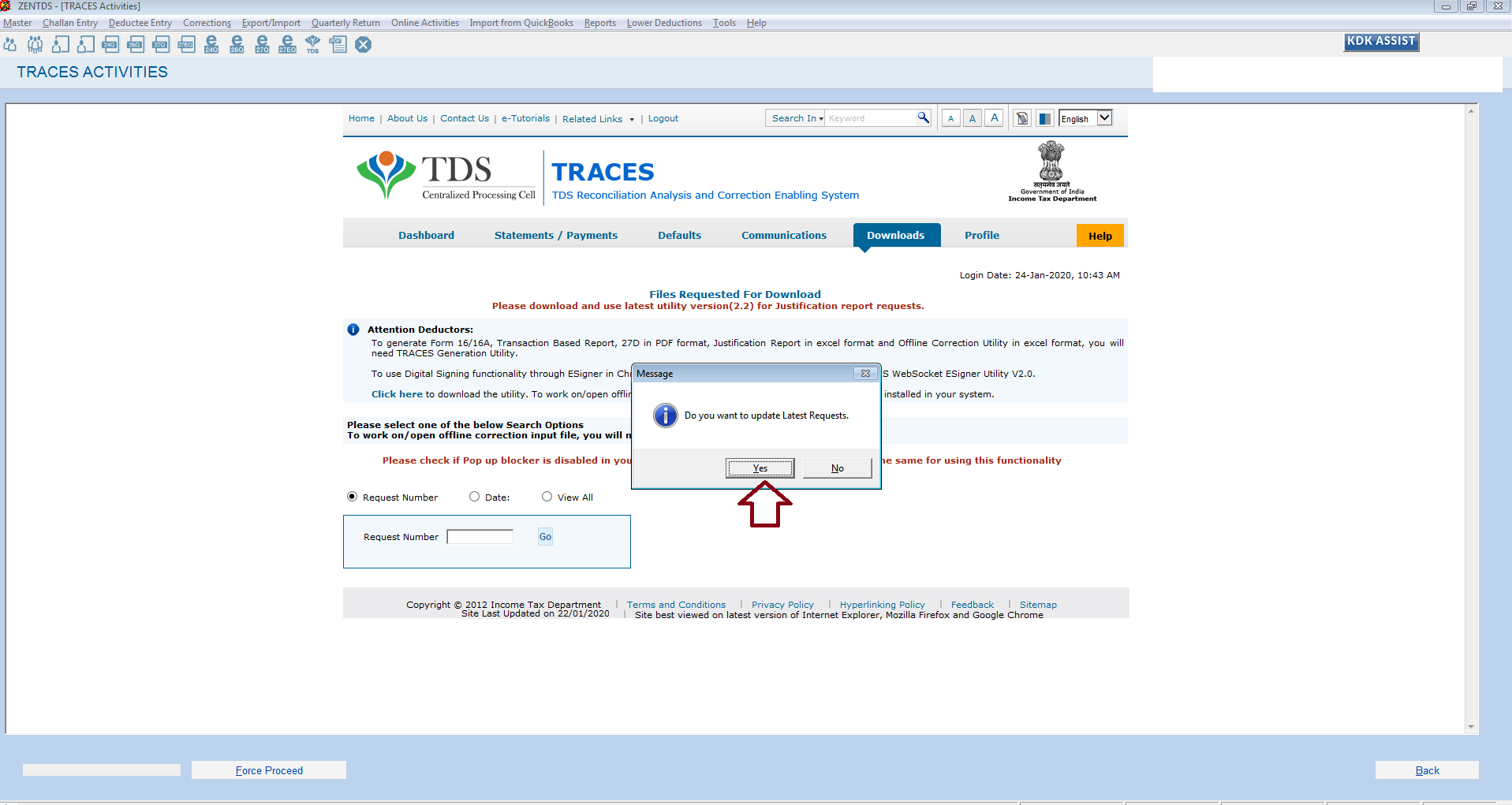 NOTE: Click on "Get All Latest Requests & Update Status" in case if the request is not submitted using TDS software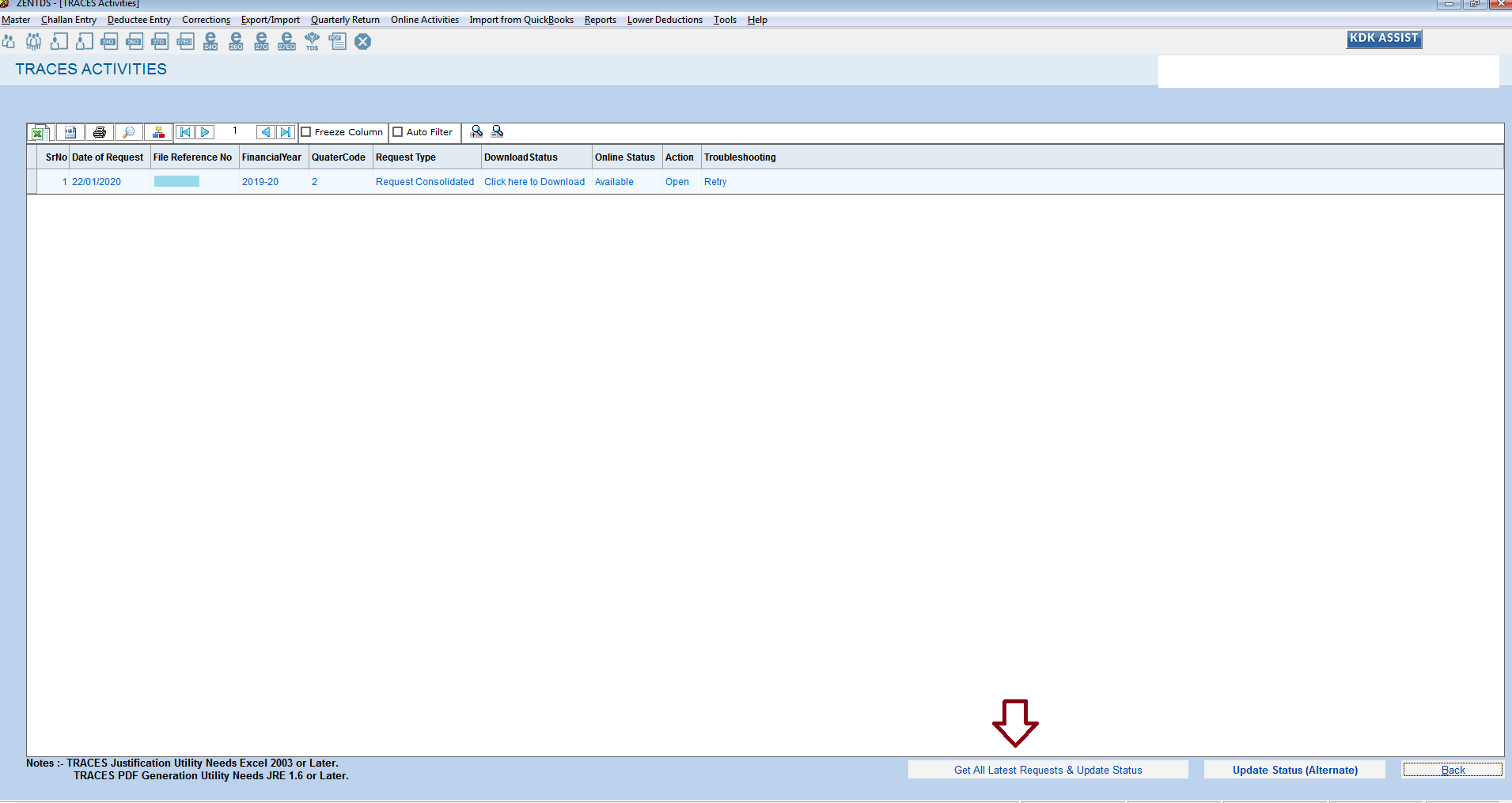 .

If Online Status is "Available", then the user can download conso file, by clicking on "Update Detail".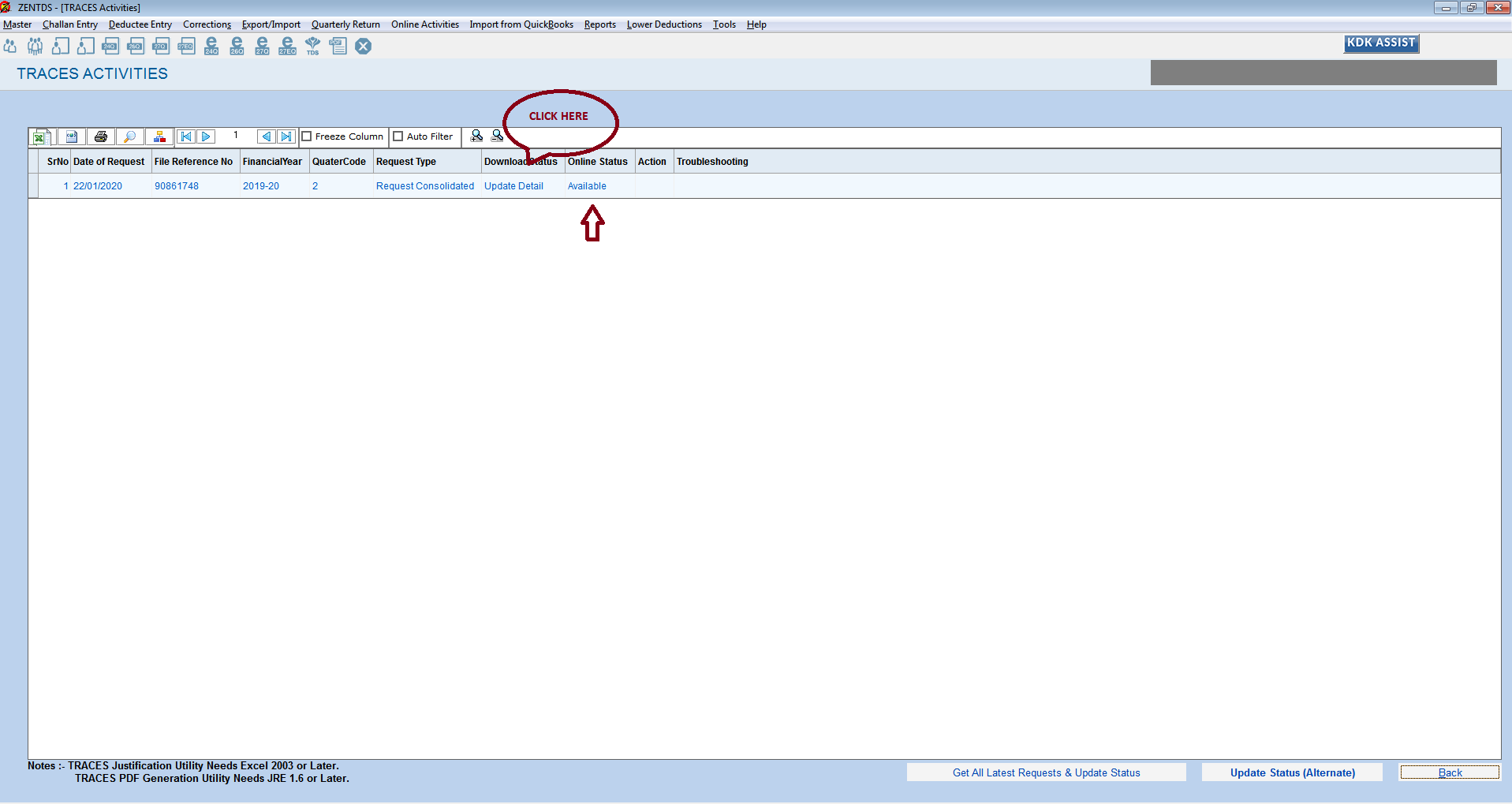 Once clicked on Update detail, the software would again re-direct to TRACES which would then take to downloading the Conso file.

Here click on a row to select and then click on "HTTP Download"
The download status will then be updated by " Click here to download". Click on this option to open conso file.
"


NOTE:- consolidate file will get saved on the default location

C:\KDK Data\Zen TDS\TDSDownloads\202021\SB(CLIENT CODE )\Q2\XXXXXXXX (REQUEST NUMBER)