Client Master || Language issue


Cause :
This issue occurs when system Regional Settings changed.

Solution :
For this open Control Panel > Region > Administrative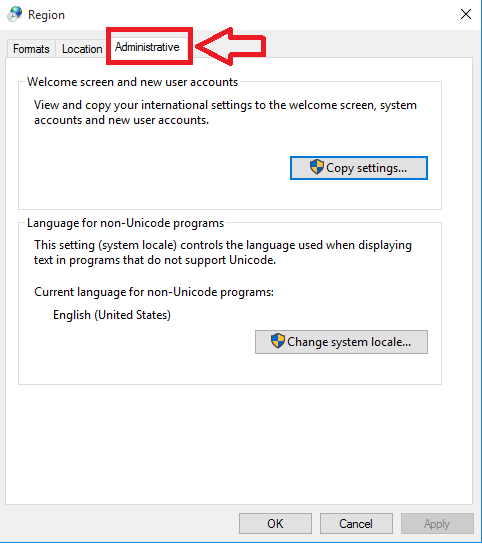 Now click on Change system Locale.. and then Uncheck - Beta: Use Unicode UTF-8 for worldwide language support.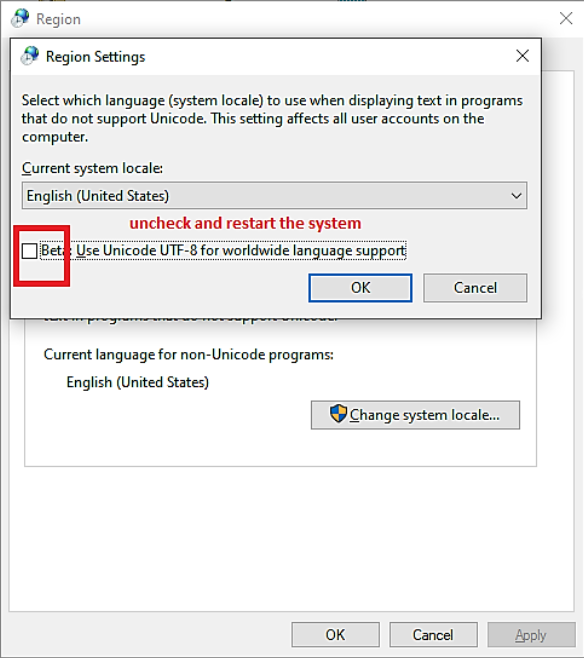 After that Just Restart the system.

Hope this help.
Related Articles

In Income Tax - Client is shown in "Edit Client" List but not shown in Client Master.

Solution: This issue occurs when you create a Client with the Status of "Company Other Than Domestic Company Or Government", and these Status are not according to the Income Tax Department. So to resolve the issue , please Create a New Client Master ...

Client Master - Not able to select country (Other than India)

Solution : At the time of Client Creation if the user address is out of India, You need to select State as - 'OVERSEAS', Now you have to select the Country. Once the State and Country has selected, save the record. Hope this ...

How to Change status of Assessee in "Client Master"

Solution: Please note that once created Assessee status cannot be changed. If you wish to change the status then you have to create the client again with new status in "client master". This should help.

How to Create Deductor Master in Express TDS

Login on https://www.expresstds.com/app/login website. In Deductor master, the detail of all the deductors for which the return has to be prepared is created. In order to access the Deductor details, click on the tab in figure below : If ...

How to export Client Master Data in Excel

The feature allows the user to export all the details related to their existing client in an excel sheet. Process to be followed: Step 1 : In Income Income Tax Software - Go to Reports → MIS → MIS option given in the menu bar. Step 2 : Click on the ...